Alfredo Gutiérrez has been invited to the International Player Pathway training camp for the United States professional league.

It seems the NFL likes the style of Tec de Monterrey's Borregos Salvajes (Wild Rams) players. 
This Wednesday, the International Player Pathway Program announced that offensive lineman Alfredo Gutiérrez Urías has been invited to their training grounds.
The Monterrey Rams' imposing lineman, who is 2.08 m tall and weighs 155 kg, will have to go for tryouts in February or March. He could follow the same route as his teammate Isaac Alarcón, who is now with the Dallas Cowboys.
He is a physically imposing young man who could perform very well in the tryouts.
"His size, weight and aggressiveness make him stand out," said Carlos Altamirano, the Monterrey Rams' head coach.
"Alfredo is currently in Dallas, Texas, working on his strength and speed with a personal trainer," said the coach.
"If he can increase his speed and strength, he'll have a good chance of reproducing what Isaac is doing," explained the coach.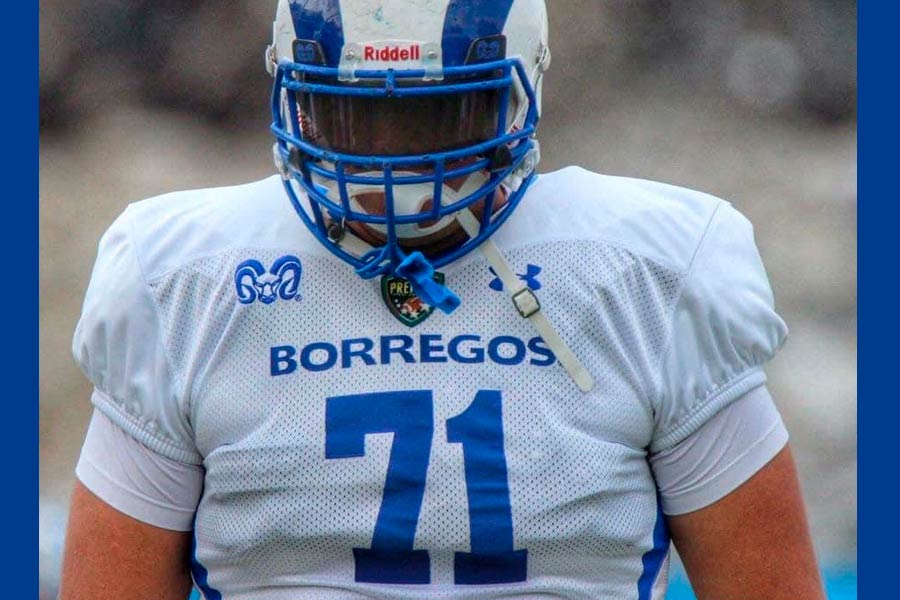 Gutiérrez is the only Mexican who has been invited and is among 11 promising players for the NFL from around the world.
Originally from Tijuana, Baja California, he is studying a Bachelor's in Marketing at the Monterrey campus and was part of the Monterrey Rams team that won the CONADEIP Premier League in 2019.
Isaac Alarcón signs reserve contract with the Cowboys
NFL Mexico announced that Isaac Alarcón had signed a reserve contract on January 4, allowing him to compete to be part of the team next season.
The 22-year-old offensive lineman was selected by the Dallas team in 2020, through the International Pathway Program, and took part in pre-season training with the team.

YOU MAY ALSO BE INTERESTED IN:
Seleccionar notas relacionadas automáticamente
1