Offensive lineman Alfredo Gutiérrez has been chosen by the San Francisco 49ers as part of the 2021 International Player Pathway Program.

Another former player from the Borregos Salvajes (Wild Rams) has joined the ranks of the NFL: Alfredo Gutiérrez has been selected by the San Francisco 49ers.
The 25-year-old, who holds a Bachelor's in Marketing from Tec de Monterrey's Monterrey campus, was chosen via the 2021 International Player Pathway Program.
"I'm ready for this chance to be part of an NFL team (...) with a 3-year contract," Gutiérrez said in an interview with sports journalist, Carlos M. Ramírez.
"His height and weight were the first attributes to be noticed by NFL International.
"In coordination with the National Student Organization of American Football (ONEFA) in Mexico, they decided Gutiérrez should stay on and be invited to participate in the League's International Players Program," NFL Mexico said in a statement.
Gutiérrez is 2.08 meters tall and weighs 155 kilograms. He'll be reporting in the next few days to the Bay area team.
The offensive lineman joins Isaac Alarcón, another Monterrey Rams player who was chosen by the Dallas Cowboys last year and remained on the reserve team.
What's more, he signed a reserve contract in January, allowing him to compete to be part of the team next season.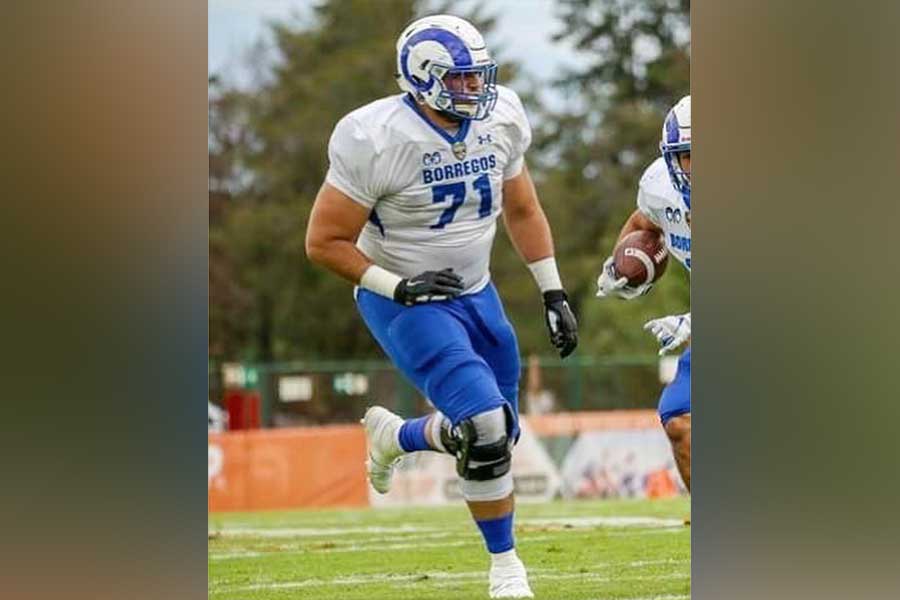 Alfredo Gutiérrez: The Ram
During his time with the Monterrey Rams, Gutiérrez distinguished himself with his size and strength, his number 71 standing out on the team's offensive line. 
He was an important element of the team that won the CONADEIP Premier Conference championship in 2019. 
Originally from Tijuana, Baja California, he now has the chance to fulfill his lifelong dream of becoming an NFL player.
The International Players Program was begun in 2017 and aims to provide international athletes the opportunity to compete at NFL level, improve their skills, and ultimately earn a spot on a team.
Isaac Alarcón became the first Mexican from the League's International Players Program to get a spot on an NFL team.
https://twitter.com/Tomapapa/status/1389657329331621889
READ MORE NEWS AT CONECTA:
Seleccionar notas relacionadas automáticamente
1