Students who are part of the ACS Chapter at Tec de Monterrey's Monterrey campus, together with other student chapters in Latin America, have developed a platform to share knowledge about this area of science.
American Chemical Society (ACS) student chapters in Latin America have created "Química sin fronteras" (Chemistry without borders) to create high quality content in Spanish for teaching and disseminating chemistry to people of all ages.
This web platform was developed by undergraduate and graduate members of the ACS Chapter at Tec de Monterrey's Monterrey campus and the ACS Uniandes International Student Chapter based at University of Los Andes, Colombia.
They were supported by the ACS Student Chapter at the University of Costa Rica, the ACS Student Chapter at the UNAM Faculty of Chemistry, the Catalyst ACS Student Chapter at UDLAP, and the ACS Peru Chapter.
"It's a great achievement and source of pride to be part of this project, which involves working and communicating with other chapters, work that goes beyond the distance separating our different countries.
"Above all, it was satisfying to provide a tool to Spanish speakers, so they have access to reliable information in their mother tongue," said Mónica Vázquez, president of the Monterrey campus chapter.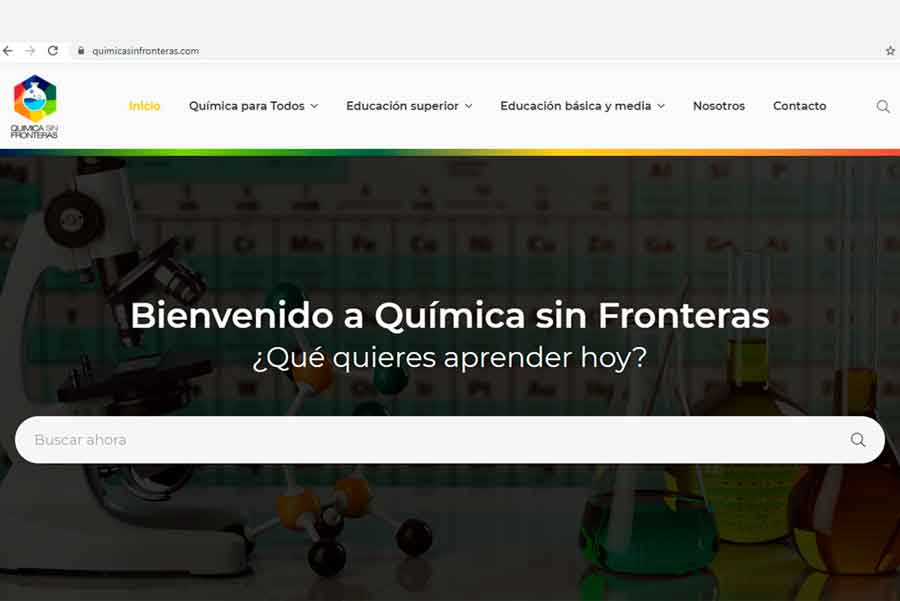 Latin American student chapters joined forces to develop a project dedicated to chemistry education following a 2020 call for submissions from the ACS Global Innovation Grant.
When launching the web page, the students explained that they had been notified months later about receiving the grant to work on "Química sin fronteras" by the ACS Committee on International Activities.
"The Tec de Monterrey chapter, together with the ACS UDLAP chapter, focused mainly on leading the Higher Education area (of the website). We were also one of the chapters which organized the logistics of the launch event.
"(We also worked on) details of how the project was developing. It took several months of work, but we are more than happy with the results obtained," said Vázquez.
Dr. Heilen Arce from Costa Rica, Dr. Plinio Sosa, and Claudia Alarcón from Mexico, and Dr. Mayra Flores from Peru, all well-known popularizers of chemistry, were present at the launch, which was broadcast on Facebook.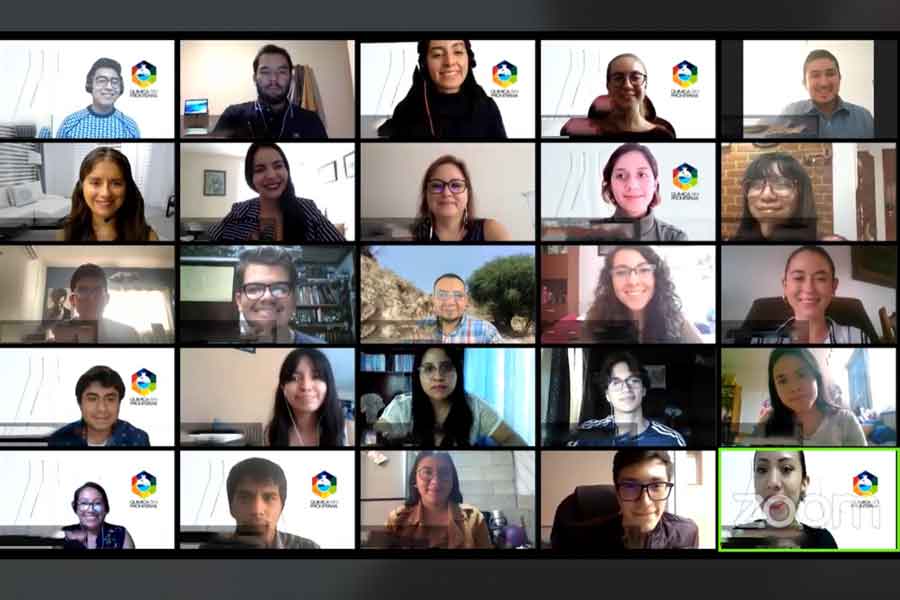 "(The website) is very important and is going to have a big impact on science education in Latin America. I invite you to have a look at 'Química sin Fronteras'.
"You'll find a lot of useful materials and all of them will help you learn a little more about chemistry," said Sosa, a senior professor at the National Autonomous University of Mexico (UNAM).
Mayra Flores, a former researcher and professor at the University of Navarra and the National University of Engineering, believes that the website is a powerful tool because of the way it communicates information.
"It has material in many different forms: videos, infographics, simple language, exact data, and it has different content for different levels.
"They have a lot of potential to become key to Latin American education because they have all the necessary tools. There are members from many countries in our region," said Flores.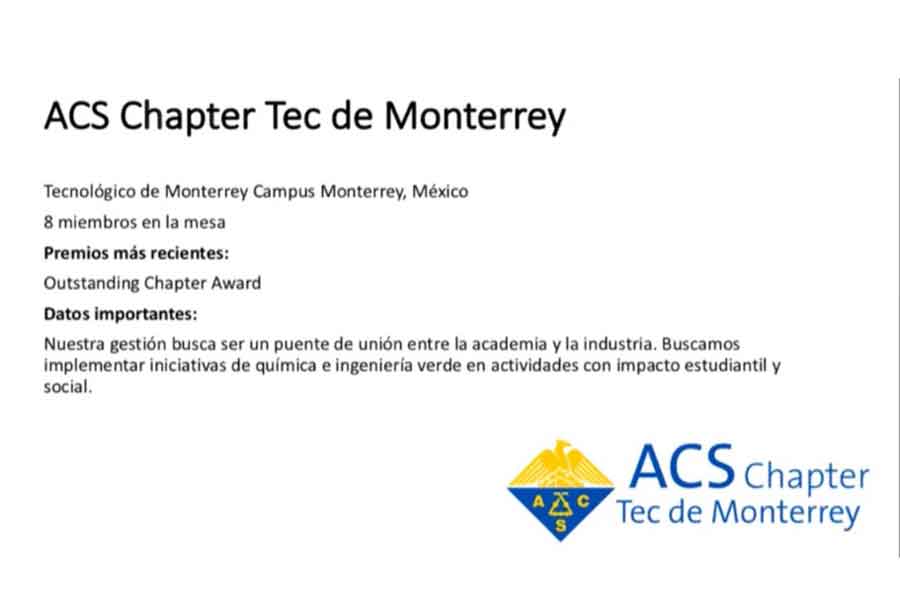 Claudia Alarcón, a student at the Monterrey campus who does independent Spanish-English scientific translations, congratulated the team for their contribution to chemistry outreach.
"It's very important to collaborate with different subject areas and with different countries, not only to improve the content being made but also to develop an understanding of each country's different cultural aspects.
"Congratulations to "Química sin Fronteras" for breaking down borders and bringing us this platform, written specifically for Spanish speakers," said the student of Nanotechnology Engineering and Chemical Sciences.
Arce, who has taught at the University of Costa Rica for more than 15 years, congratulated the student chapters for working together to empower Latin American people to learn about science.
"The initiative is wonderful, and I think it's great that people as young as you are working to bring together the Latin American community by teaching us about and making us aware of the science that we have around us.
"It makes science available to the general public in a way that they can understand and at the level they need," Arce said.
YOU'LL DEFINITELY WANT TO READ THIS TOO:
Seleccionar notas relacionadas automáticamente
1
In Our Other Media