Students from both academic institutions will exchange proposals on innovative and flexible furniture design for the new normal based on trends for new spaces.

Tec de Monterrey and the University of Illinois at Chicago (UIC) have signed a collaboration agreement in order for students to design innovative and flexible furniture for the new normal.
The "Workplaces in new spaces" agreement was signed between the School of Architecture, Art, and Design (EAAD) at the Tec and the College of Architecture, Design, and the Arts (CADA) at UIC. 
Both schools will also be working with furniture companies Versa Concept, located in Guadalajara, and Interior Innovations, in New York.
Juan Ignacio Michel Zepeda, Professor of Industrial Design at the Tec's EAAD, explained that, "this valuable exchange of ideas will take place between Guadalajara, Chicago, and New York.
"It is a huge opportunity to work together in this region," he said.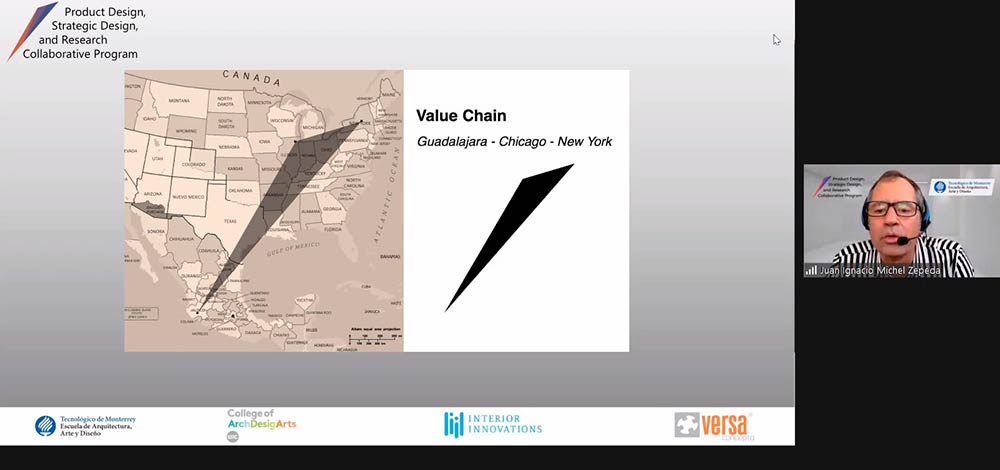 He explained that this partnership will impart value to design because it will further reinforce the hallmarks of UIC-CADA and EAAD at the Tec in important aspects such as:
Product design, 
User experience, 
Strategic design, and  
Research.
Juan José Cabrera Lazarini, a research professor at UIC, explained that he has identified 5 main objectives for this relationship:
Faculty exchanges,
Student exchanges,
Shared research projects,
Academic course exchanges, and
Academic material exchanges.
Michel Zepeda explained that the value chain between Guadalajara-Chicago-New York means that projects contribute to an important economic region.
He added that Chicago is one of the most important cities in the United States, not only in terms of size, but also for the design and marketing of office furniture.
Guadalajara is also recognized as the center of the most important furniture industry cluster in Mexico, he said.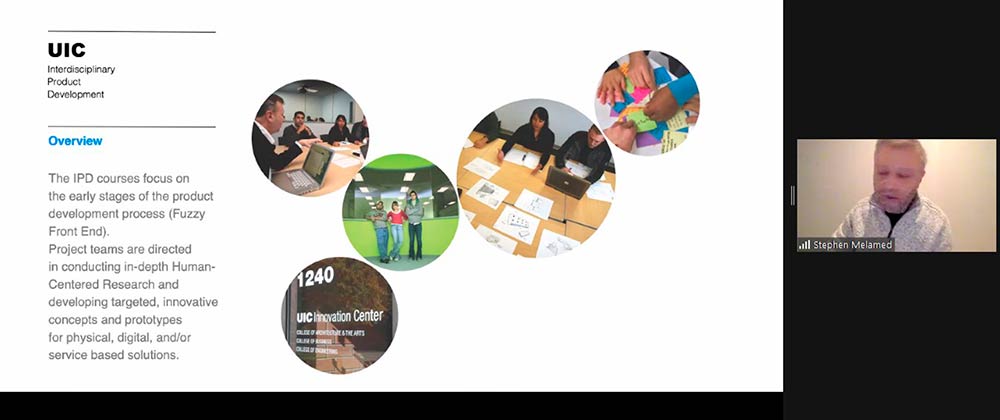 He also mentioned that adapting workspaces to meet different trends, such as the remote collaborative hybrid model, is a tangible design opportunity.
In other words, virtual collaboration has become a common global practice in the new normal.
This opportunity can leverage initial projects more efficiently, both in terms of cost and time, by incorporating collaborative designs made using digital platforms.
Therefore, an important niche in the adaptation of workplaces will be the trend towards new spaces and furniture for offices, health centers, schools, and homes, he explained.
Each of the projects will be carried out remotely following guidelines from the "Professional Practice and Product Design 4" class.
The process will be led by Tec professors Juan Ignacio Michel and Claudio Monterrubio.
Stephen Melamed, founding professor at the UIC School of Design, explained that the UIC Innovation Center works on innovation based on advanced technologies and needs.
"It's an honor and pleasure to be able to partner with the Tec and be part of this future collaboration," he said.
Laura Cueva and Michael Kearbey, president and director of Interior Innovations respectively, said they were excited to participate in these concepts, which will allow each of the participants to be successful.
Finally, Alonso López, CEO of Versa Concept and a Tec graduate, said, "I'm happy to form part of this collaborative team with all of you." 
He added that this collaboration will be a new experience for students and for those involved in developing different projects together.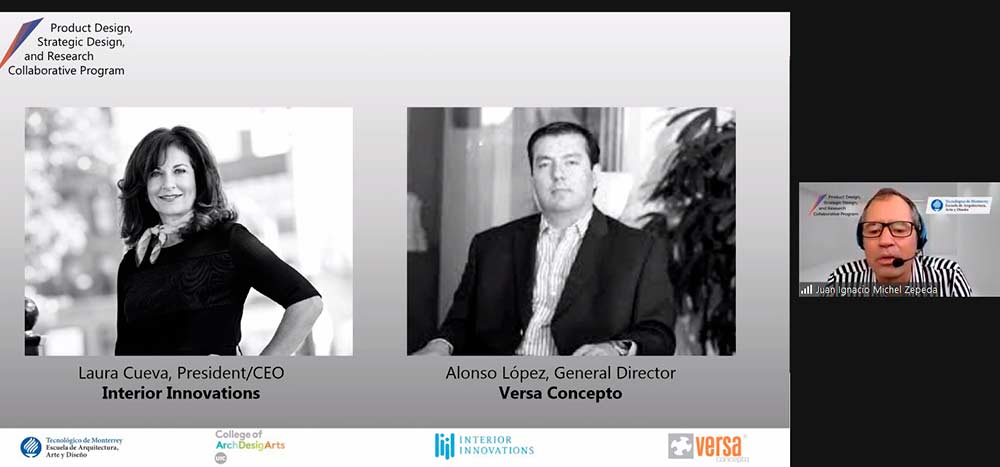 Versa Concept is known as one of the best companies in the office furniture industry. It is a Jalisco-based company which exports its products. 
Since opening its one-stop office furniture firm, Interior Innovations' goal has been to create innovative spaces for commercial and private clients. 
It is important to note that UIC is a research institution dedicated to the discovery and distribution of knowledge. 
The Tec's EAAD offers degrees such as Industrial Design (LDI), Architecture (ARQ), and Civil Engineering (IC), to name but a few.
READ MORE NEWS AT CONECTA:
Seleccionar notas relacionadas automáticamente
1
In Our Other Media