Alan Domínguez, recognized as an Outstanding Student at PrepaTec Guadalajara leaves his mark on robotics and will be transforming an idea into an international startup. Now, he will be exploring new horizons abroad.

"It was 3 a.m. when an idea came to my mind and I said, 'Ferb, I know what we're going to do today,'" said the Outstanding Student from PrepaTec Guadalajara, Alan Domínguez Medina.
At just 18 years old and recently graduated from the PrepaTec Bicultural Program, Alan explained that during his sixth semester he participated in a Technological Development Contest.
"I had an idea, so I called everyone -in his team- at 3 a.m. and they were willing to do it," he said. After they presented their project to the judges, a professor called him from Cuba.
"He said, 'Are you serious about what you just presented?' I thought the worst, that surely my project was rubbish. Then, he said, 'Do you know how many people would like to have your project?'" Alan recalls.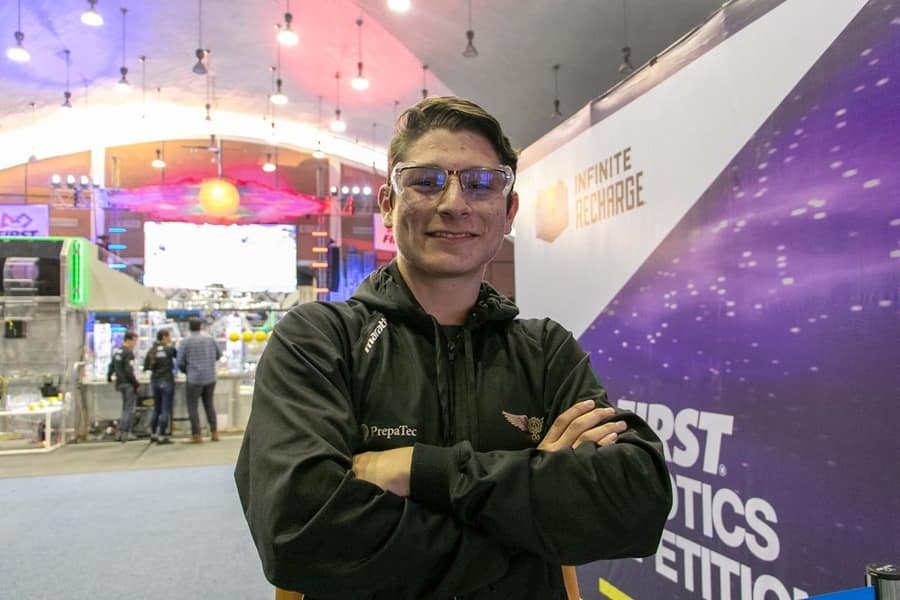 The professor gave him a contact for him to send a video explaining his idea. He did it that afternoon. "That same evening, we had a meeting. They told me, 'Forget about the competition, this is the future,' said Alan.
Domínguez added that at the end of the negotiations, he received support from a foreign company to carry out his project and turn it into a startup.
It's a tool based on Augmented Reality (AR) that helps you study and understand concepts.
The initiative is currently being developed and further progress is expected soon, which can't be disclosed for confidentiality reasons.
It's initiatives like this and his creativity applied to robotics that has led him to be an Outstanding Student in the cohort that graduates in June 2021.
Now that he's completing his high school studies, Alan Domínguez has been recognized as an "Outstanding Student" from the Alpha Generation (2018-2021) by PrepaTec Guadalajara for developing skills in areas such as:
Entrepreneurship
Student Groups
Culture
Community Service
The next step: he has been accepted by the ILSC in Vancouver, Canada, where he will improve his English in order to apply to a university there in 2022.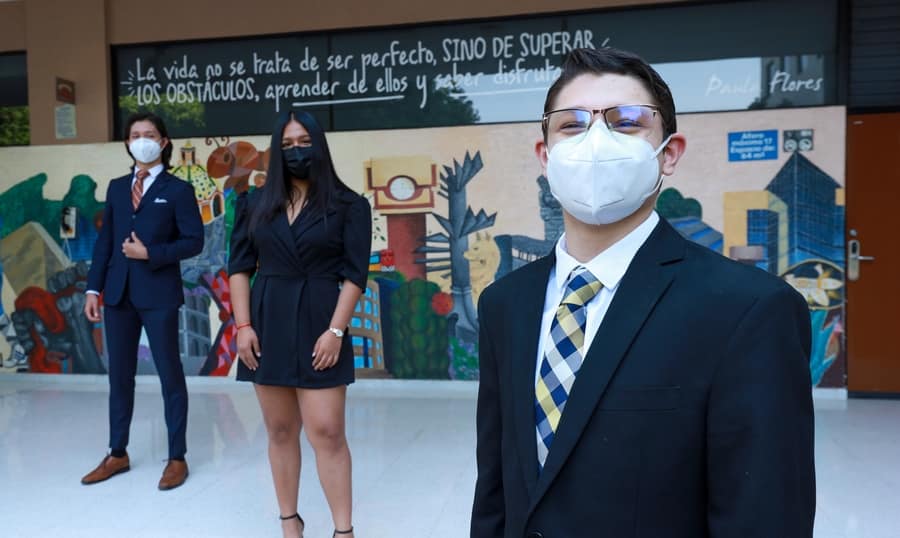 The beginning of his robotics career
A key moment in his life was when he decided to go to PrepaTec Guadalajara. "I didn't know about the Tec before, but one of my grandmother's friends mentioned that they had an outstanding robotics team," he said.
"I went to the Tec for the robotics team… The first semester exceeded my expectations. You have time to do many things, you meet people, and that's when I joined the robotics team," he said.
"I was there from the first week of classes and for the first meeting that was held for the FIRST contest. In fact, I am one of the two guys who was in the team for three years."
FIRST is an international robotics competition in which more than 100 countries compete and schools and groups build robots that must be able to fulfill a task or mission.
The recent graduate from PrepaTec said that the team created a dynamic in which they all helped each other with any questions, and they learned technical details together.
"If life has taught me anything, it's that anything is possible. I wanted to be a doctor, but I started studying robotics about five years ago, and I changed my plans."
In addition to competing alongside his team, Alan continued to take part in world championships in this discipline.
In the 2019 World Tournament in China, he was asked to participate in the organization of a similar event in Cuba, with a teacher from his robotics team.
In his fifth semester, Alan was selected to be in charge of the judges for the first International Tournament of this kind in Cuba's history.
Due to the pandemic, the tournament had to be postponed until 2021 and is expected to take place on-site.
At the same time, "some friends in Canada called me and said that they were going to launch something never done before that would be super risky: an entirely virtual international tournament," Alan said.
"I thought it was a crazy idea... But it actually happened. Many countries participated and I was even a judge for the international tournament," he said.
This was the RoboRAVE Calgary Canada 2020 tournament, held in November of that year, the objective of which was to learn how to program robot simulators.
His other hobbies
The following stand out among the projects that Alan maintained throughout his studies at PrepaTec:
Participation in Student Groups: Manos Verdes and Unimate
Cultural participation in public speaking events
Participation in the FIRST Robotics competition
Community service for the Buzzers Community project, which brings science and technology to remote places, reaching eight countries on four continents.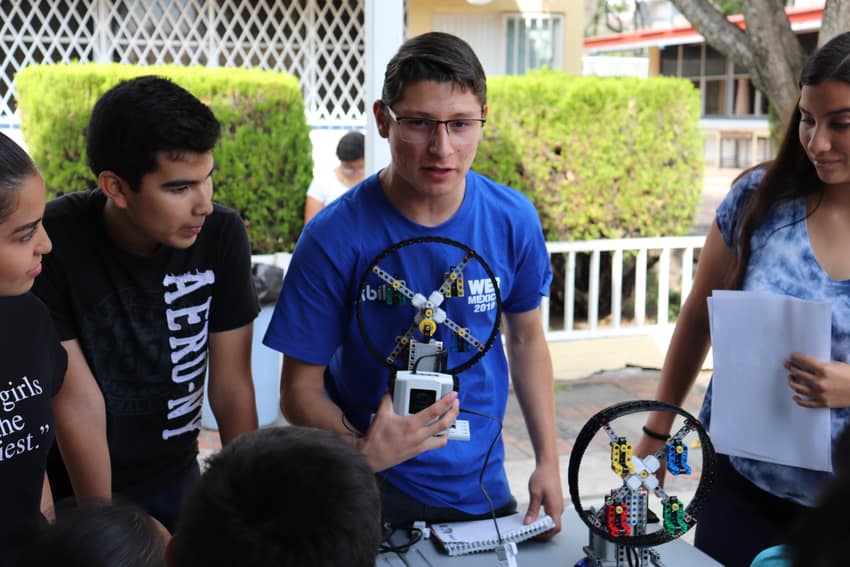 "My sixth semester was full of interesting projects, such as the technological development competition with STEM (Science, Technology, Engineering, and Mathematics) products," he said. This was the competition from which his startup emerged.
He said that he intends to integrate robotics and business with this project and the new company he wants to create, but he remains confident that his next destination will be abroad.
His effort was recognized at the Outstanding Student Award Ceremony, held at the Guadalajara campus, where only Alan and two other classmates received the award.  
"If life has taught me anything, it's that anything is possible. I wanted to be a doctor, but I started studying robotics about five years ago, and I changed my plans," concluded Alan.
YOU SHOULD ALSO READ:
Seleccionar notas relacionadas automáticamente
1