Omar Loera was a high school and undergraduate teacher for two years at the Tec de Monterrey's Chihuahua campus.

Mexican student Omar Loera González has been awarded the 2019-2021 Carlos Fuentes Prize.
He was selected from among 3,000 Mexican students in the United Kingdom in recognition of his research into foreign policy and international relations in Mexico and his volunteer work in Chihuahua.
Omar is a member of the Mexican Students Society (MexSocUK) in the United Kingdom, where he is currently doing a Ph.D. in Political Science and International Relations at the University of Edinburgh in Scotland.
The fundamental goals of the MexSocUK are to represent Mexican students to disseminate their achievements and encourage their work and commitment.
In a virtual ceremony on July 1, the Mexican ambassador to the United Kingdom, Josefa Gonzáles Blanco, announced Omar as the winner in the Social Sciences category.
"I am thrilled to receive this important award, the culmination of four years of work here in the United Kingdom. It's very important to me. I still can't believe it," he said in an interview with CONECTA.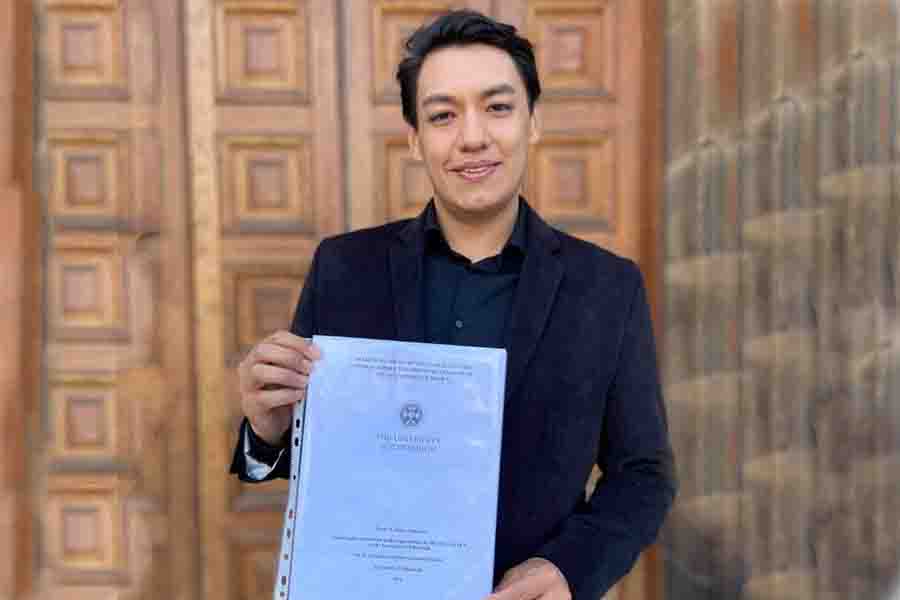 Carlos Fuentes Award
In 2015, MexSocUK established the "Carlos Fuentes" award in honor of the contribution that the Mexican writer made to the association, which recognizes outstanding Mexican students in the United Kingdom. 
This award is given in the fields of social sciences, humanities and arts, and STEM, in addition to chemical-biological and health sciences.
"Being recognized with such an important award is the culmination of four years of work here in the United Kingdom. It's very important to me. I still can't believe it."
It is also an incentive for those who collaborate to strengthen the bilateral relationship between Mexico and the United Kingdom, as well as a motivation for more Mexicans to study abroad.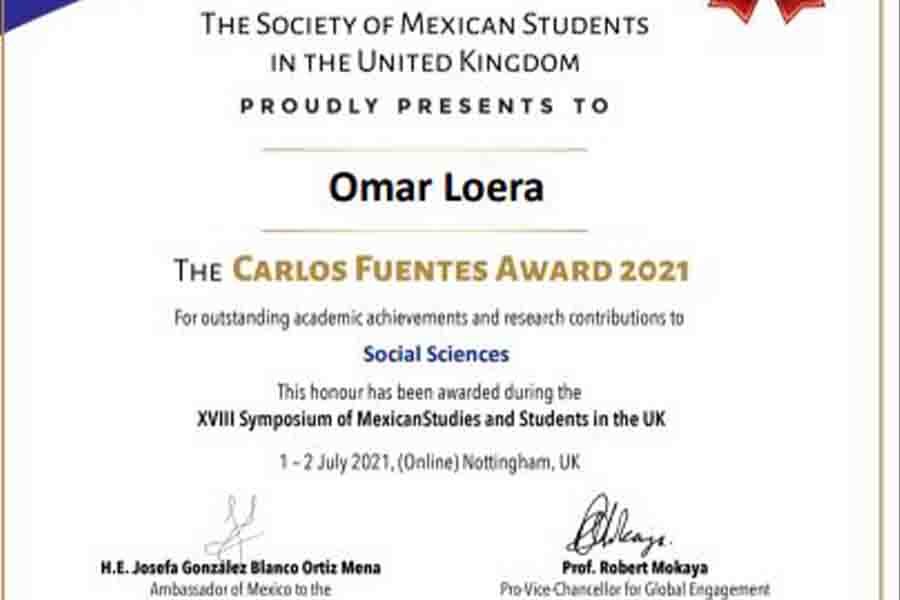 His track record at the Tec
Omar Loera González studied International Relations at the Chihuahua campus.
In 2013, a year after graduating, he embarked upon a master's degree in International Relations at Bristol University in England. 
After finishing his master's degree, he returned to Chihuahua, and from 2015 to 2017 he taught high school and undergraduate classes at the Tec Monterrey Chihuahua campus. 
As a Tec teacher he was entrusted with 10 subjects and there he found his vocation.
"I discovered my vocation as a teacher at the Tec. I really enjoy teaching and being in charge of a classroom even though at first I thought no one would be interested in what I had to say," Omar told us.
In 2017, he received a grant from CONACYT to study for a doctorate at the University of Edinburgh in Scotland. 
Not forgetting his roots, Omar visits Chihuahua every year and organizes a variety of activities, such as conferences and workshops, and participates in volunteer work in church lunch rooms.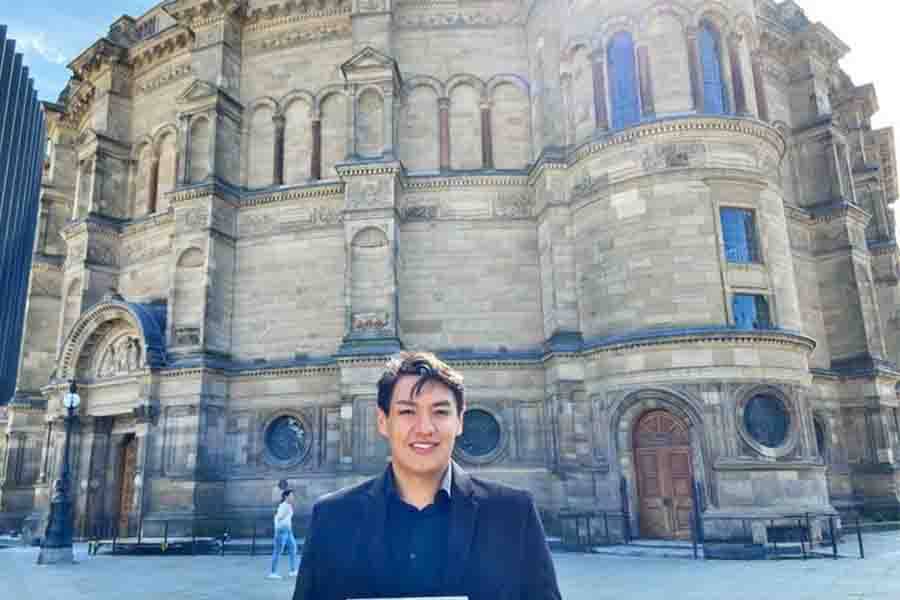 His thesis 
For four years, Omar conducted research into the foreign policy of our country (the 90s to the present) and analyzed different aspects of the  international relations of Mexico. 
Omar explains that because Mexico is very populous and covers an extensive territory, its interaction with the outside world is somewhat limited.
"As a country, we are very reluctant to interact with others; we tend to observe and not act. We have the United States as a neighbor and, as a result, relations with other countries take a back seat," he explained.
The main topics of his thesis are migration, security and trade.
"In my thesis, I note that in Mexico there are two groups of people: those who prioritize our relationship with the United States and those who think about the country's internal economy," said Omar.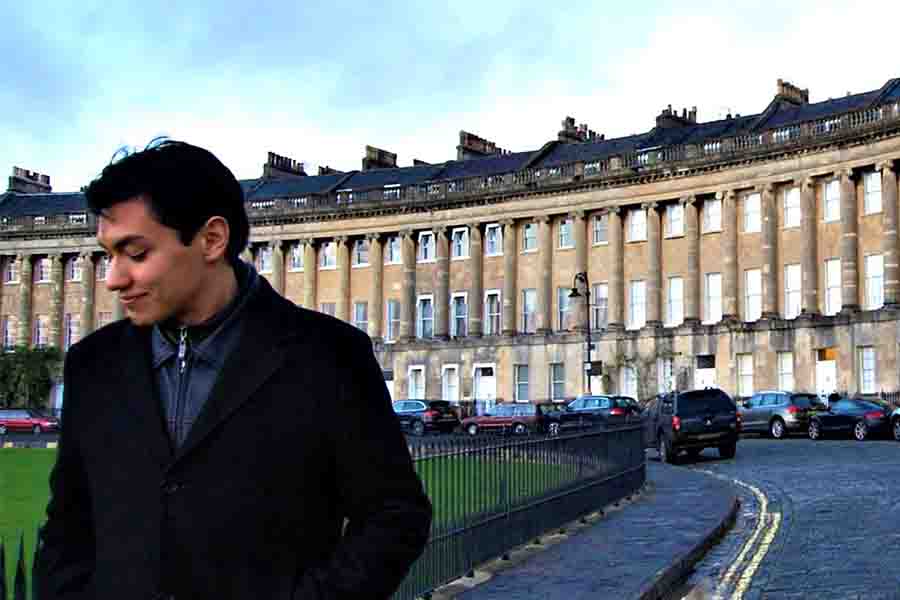 The future
This July, when Omar concludes his doctorate in Political Science and International Relations, he intends to return to Mexico to rest and spend time with his family.
Among his plans is to return to teaching and to further his social research into Mexico's international relations. 
"I want to keep on publishing scientific articles, doing research, and teaching future generations of professionals, which is what I enjoy the most," said Omar González.
YOU ALSO WANT TO READ MORE:
Seleccionar notas relacionadas automáticamente
1