Viridiana Álvarez, a graduate of the Aguascalientes campus who also hails from Aguascalientes, has been recognized as the first woman from the Americas to climb the 4 highest mountains in the world
 "To achieve great things, we have to dream big!" Viridiana Álvarez told CONECTA.
This Tec de Monterrey graduate from the Aguascalientes campus is recognized as the first Mexican and Latin American woman to conquer the 4 tallest mountains in the world. 
At 36 years old, this athlete holds the Guinness record in the female category for the fastest ascent with an oxygen supply for 3 of these: Everest (8,848 meters), K2 (8,611 meters), and Kangchenjunga (8,558 meters).
Furthermore, Viridiana intends to be the first woman from the Americas in history to climb the 14 highest mountains and obtain her second Guinness Record by 2021.
She's a Bachelor of Business Administration (LAE) graduate and currently a mountaineer, keynote speaker and businesswoman.
"SCALE" YOUR PASSION 
Since she was little, Álvarez has taken part in different sports activities, but never a discipline as such. It wasn't until 2011 that she competed in her first 10km race.
Over time, she dedicated her career to triathlons and mountain biking, but found that mountaineering was her true passion.
Álvarez managed to climb her first summit six years ago, when she ascended the 5,636 meters of Pico de Orizaba, in Mexico.
Defining herself as a woman of challenges, passion and goals, for Álvarez it's more than just climbing mountains. Her true mission in life is to excel, to be a fulfilled woman and to inspire others.
"My mission in life is to be the best. To be a fulfilled woman, who inspires others to achieve their goals".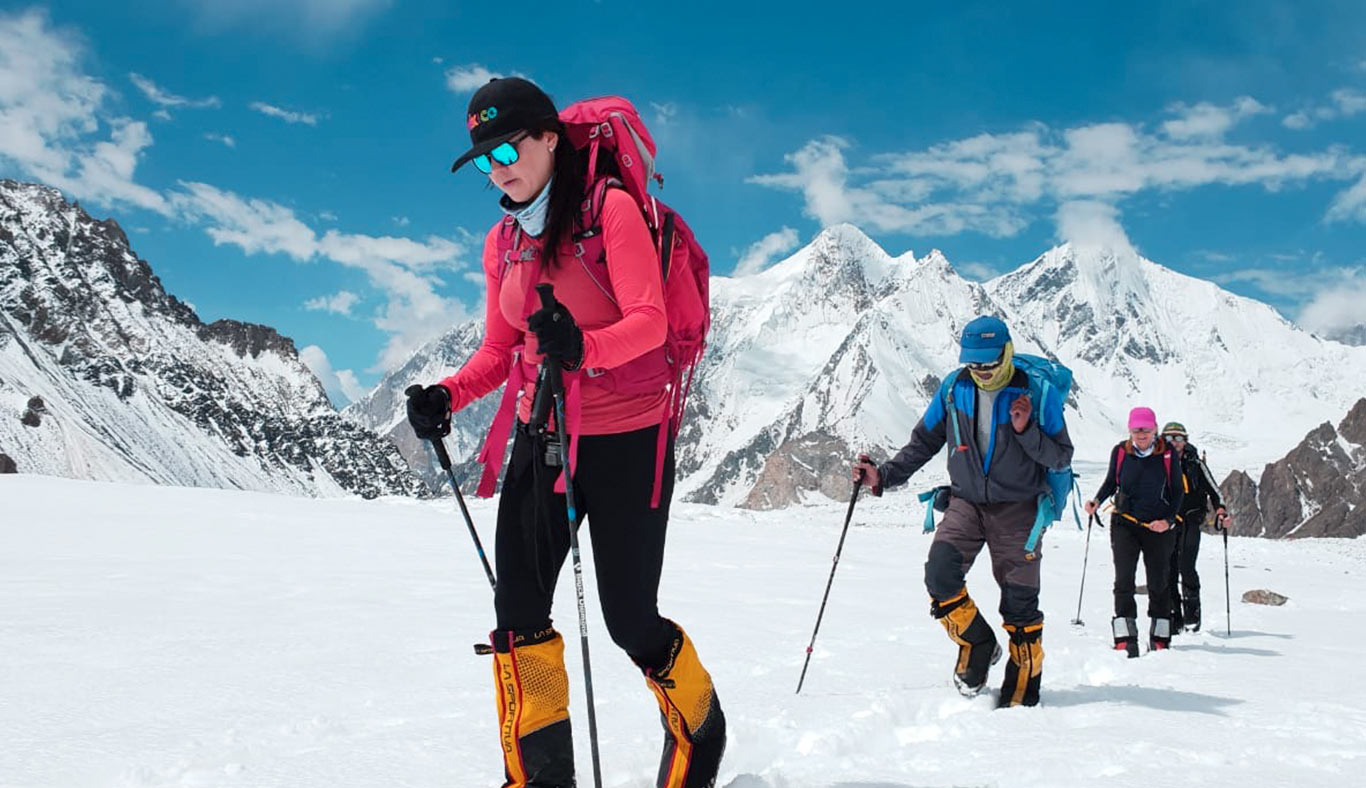 "When I first started mountaineering, my goal wasn't to be the first woman from the Americas to achieve anything. It happened over time. My main goal was to climb Everest.
"There have been very difficult days, and I believe that adverse situations show you how much you want to achieve your dream and move forwards", she told CONECTA.
For her, these things are always in a mountaineer's backpack: emotional intelligence, knowing how to control yourself, and knowing yourself are very important but above all, you need to have something that represents your faith in yourself.
Through her company, Liderazgo de Altura Centro de Coaching Empresarial (The High-Level Leadership Business Coaching Center), she provides consultations and conferences on innovation and business development.
Topics that stand out are business administration and ontological coaching, courses in managerial skills and conversational skills for Mexican industries.
The graduate confessed that not everything has been easy in her professional life. Being a woman and Mexican, she has experienced many "obstacles", but they have only motivated her to keep moving forwards with her goals.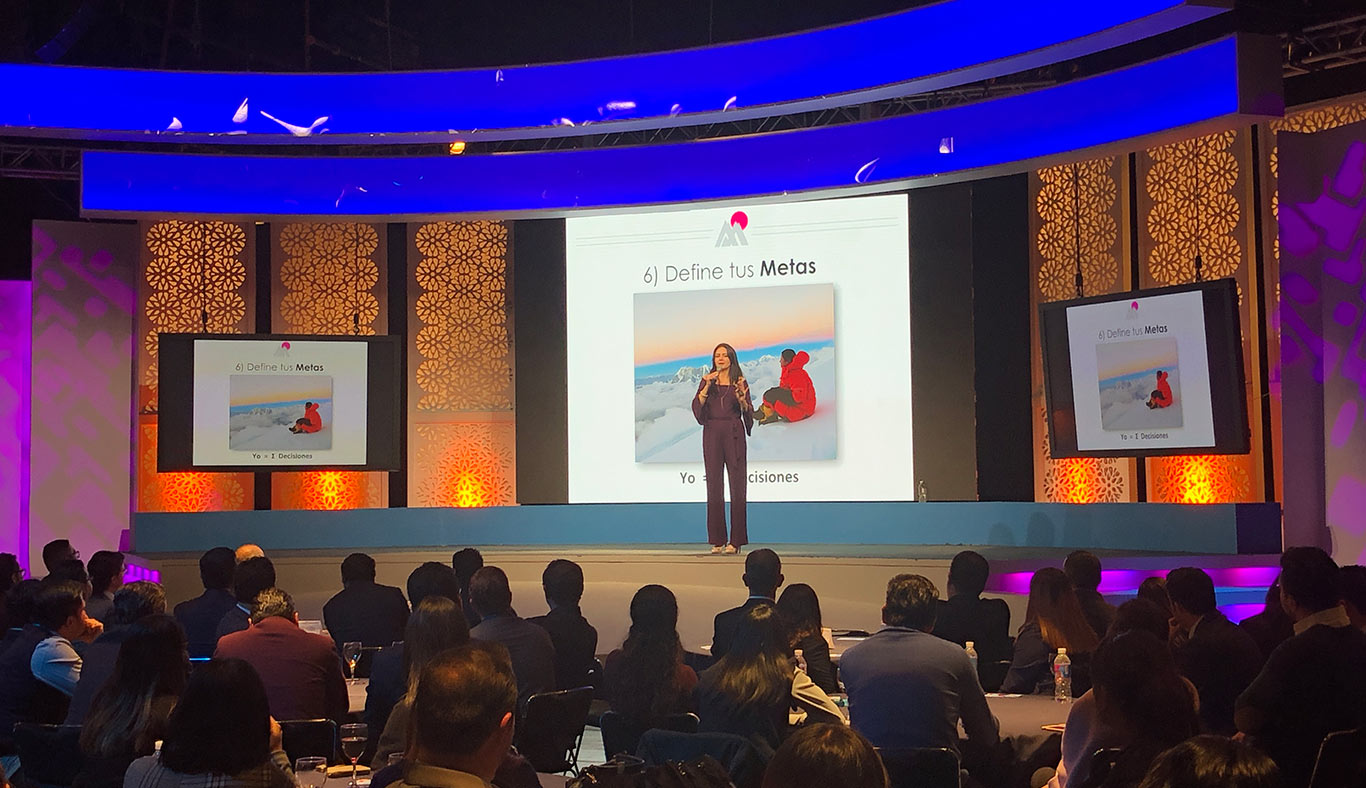 SOCIAL COMMITMENT
For the Tec graduate, it is rewarding how her experiences and passion have influenced others to positively change their own lives, to be the best they can be.
Similarly, leadership represents the ability to know where you are going and to be able to take others with you, Viridiana said.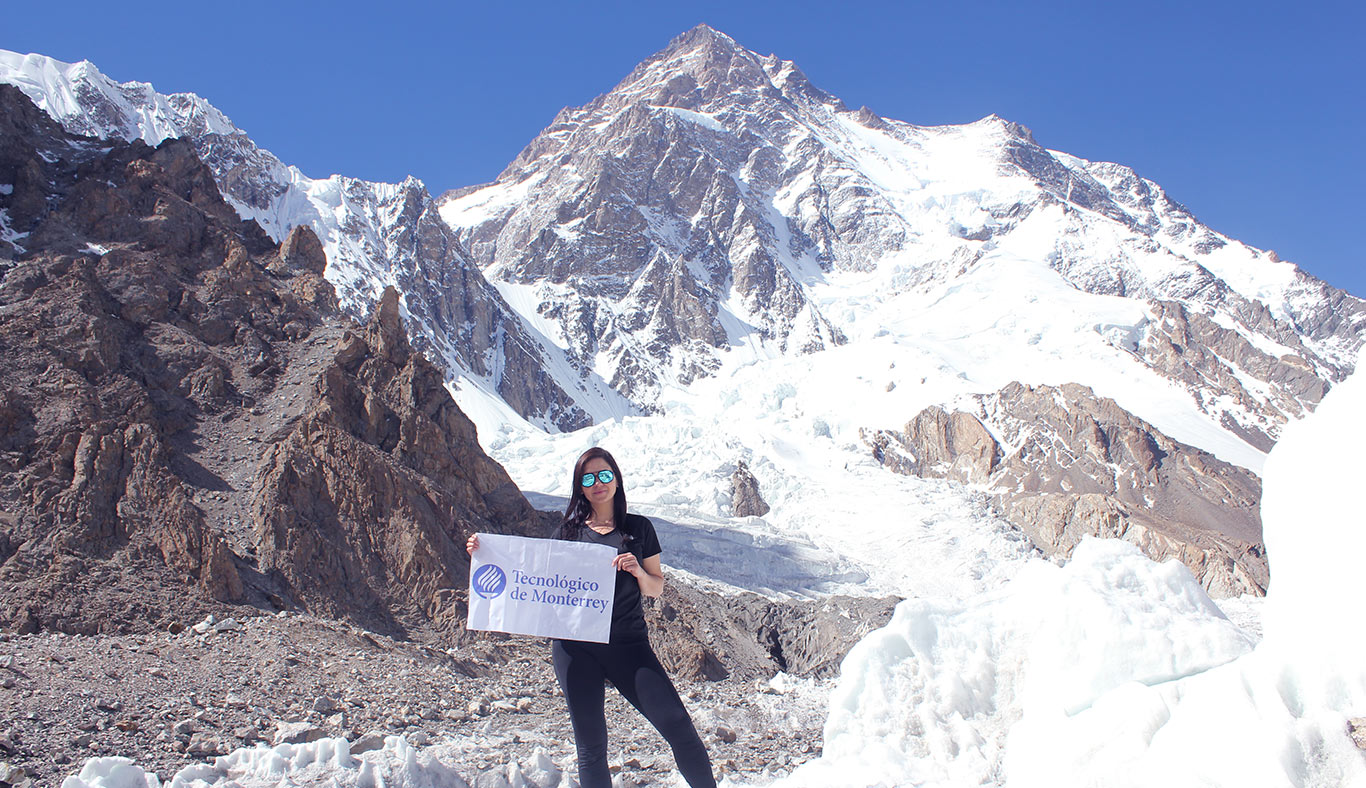 In addition to being a mountaineer, she is a co-founder of "Líderes de Altura, A.C" (High-Level Leaders), whose efforts seek to inspire children and young people through experience and transformational leadership.
"I want to make a positive and lasting impression on children and young people", the mountaineer announced. 
Without a doubt, perseverance, motivation, and determination align themselves with your purpose, she continued.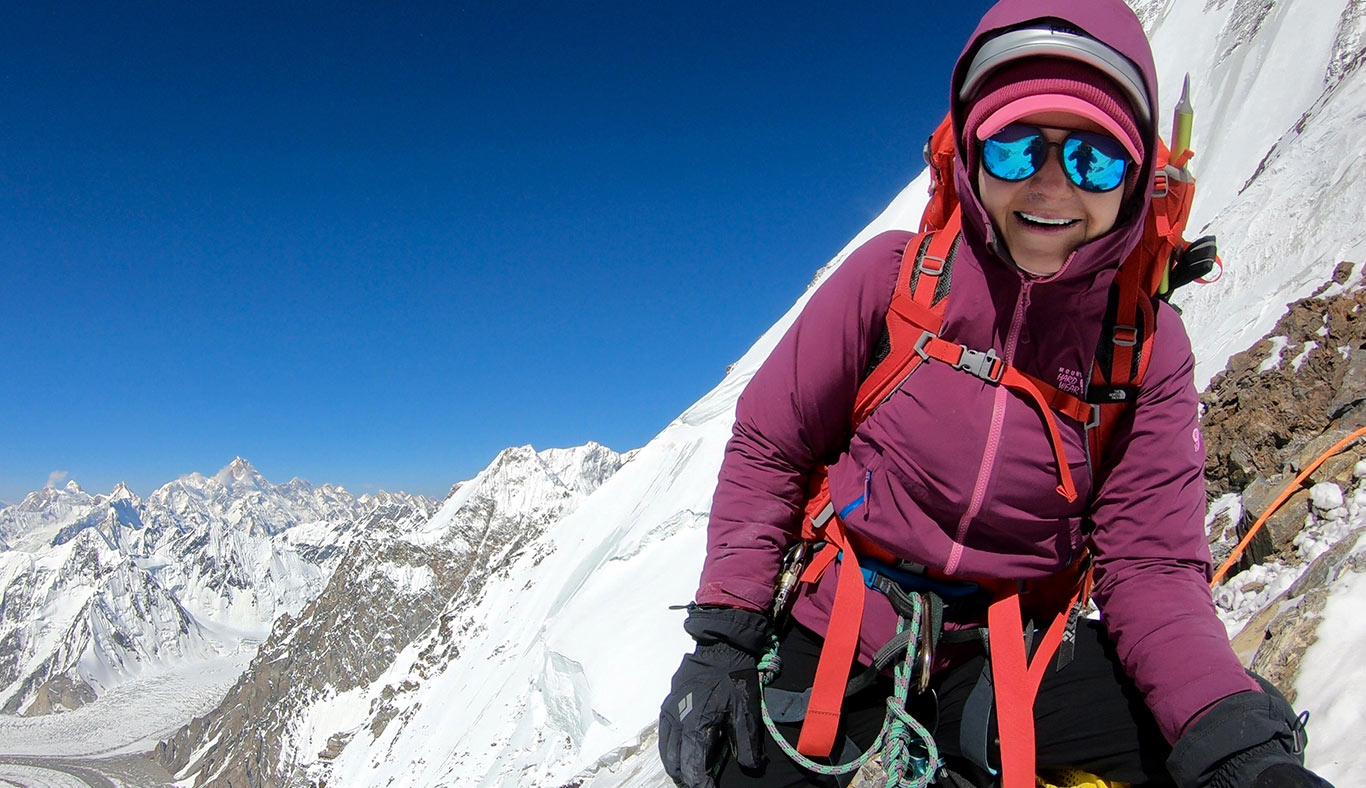 "In the EXATEC area, it gives us a great deal of satisfaction to see a member of our graduate community fulfilling their dreams", said Zuly Nohemí Ramírez Medina, Coordinator of Relations and Development at Tec de Monterrey. 
It's also very important for the institution to see our graduates successfully develop their careers without putting to one side their passion for what motivates them on a personal level.
Finally, this graduate invites you to dream big, get out of your comfort zone, have confidence in yourself, and show people that this means you can overcome your own mountains and fulfill your dreams.
"When you find what you love, work to make it come true and don't let go", she concluded.
HER ACHIEVEMENTS
Alvarez's alpine achievements include:
Kilimanjaro, Tanzania. September 2019. The highest mountain in Africa
Pico de Orizaba, Mexico. February 2014
Manaslu, Nepal. May 2017. Expedition Leader
Aconcagua, Argentina. January 2015
Elbrus, Russia August 2018. The highest mountain in Europe
Everest, Nepal. May 2017. Expedition Leader
Lhotse, Nepal. May 2018
Kanchenjunga, Nepal. May 2019. The first Mexican woman to climb it
K2 , Pakistan. July 2018. The first Latin American woman to climb it
The last 4 are the highest in the world, which makes her the first Mexican and Latin American woman to climb them.
YOU'LL ALSO WANT TO READ:
Seleccionar notas relacionadas automáticamente
0