José Antonio Feregrino, along with a student from Guadalajara and a Peruvian doctor, proposed using Blockchain to distribute possible COVID-19 vaccines at the MIT COVID-19 Challenge.

A Mexican from Tec de Monterrey, who has created a project using Blockchain technology to safely distribute future COVID-19 vaccines, has received an award from MIT for his proposal.
José Feregrino took part in the MIT COVID-19 Challenge: Latin America vs COVID-19 competition with his project "Routine Immunization with Blockchain", which was recognized as being among the top 3 in the "Supporting the health systems" category.
The competition, organized by the American university, was a virtual hackathon that sought to propose innovative solutions to help tackle the current COVID-19 pandemic.
"The idea of the proposal is to have a perfectly designed plan in place for the equitable distribution of the vaccine, when it is discovered, and not to waste time in getting it to everyone," said the Tec graduate.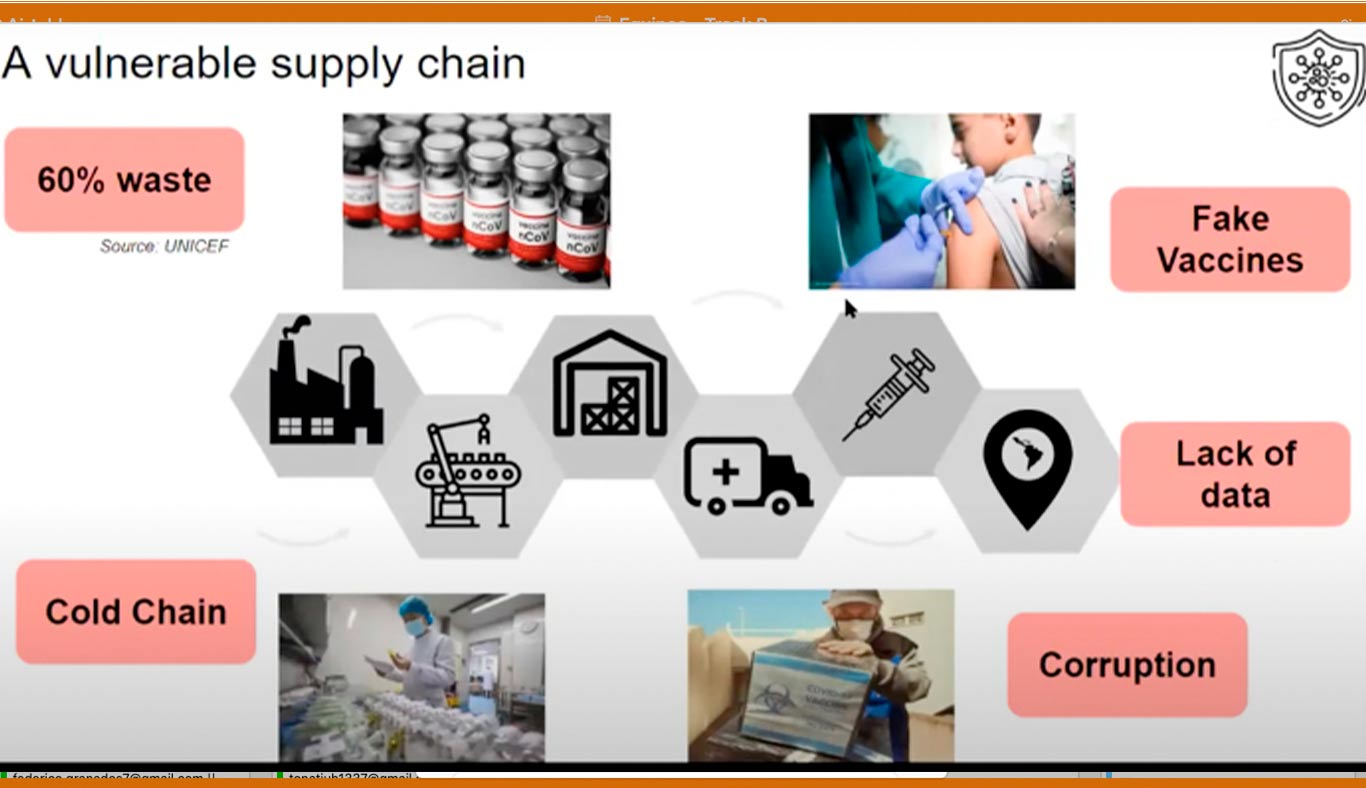 BLOCKCHAIN FOR VACCINES
Using Blockchain technology, José developed "Routine Immunization" together with Tonatiuh Delgado, a student at the University Center for Sciences at the University of Guadalajara, and Peruvian doctor María Rosario.
Blockchain technology allows us a single, agreed, and distributed data set which generates a record of each transaction.
By using this technology, vaccines can be delivered from their source to end-users with traceability, transparency, and fairness.
According to the United Nations Children's Fund (UNICEF), 60% of vaccines become expired during shipping to end-users.
"Routine Immunization with Blockchain" is an app with which you can scan the code of each vaccine to trace it, using distribution and application data uploaded in real-time.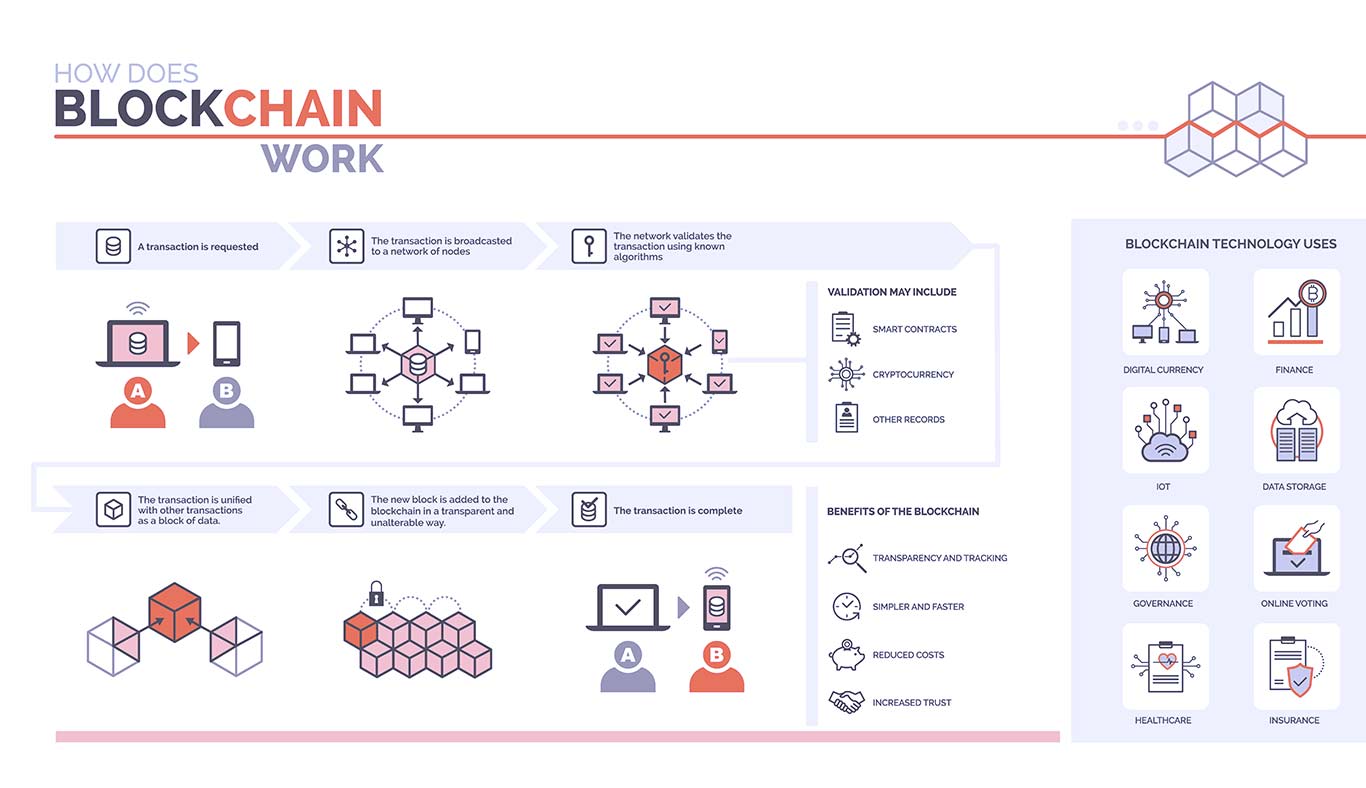 "We want to have real-time data for each of the vaccines so we can have greater control over them and look after them better," said José.
With this data, we will have information about those who are receiving immunity, as well as the location and the temperature data necessary to be able to preserve the vaccine.
The project was a prototype but, after being recognized as being among the best in the MIT COVID-19 CHALLENGE, the Tec graduate's team hopes that, with the help of MIT, it will become a reality.
"We want to contribute to stopping the pandemic but, above all, to avoid expired vaccines so that they can all reach the public," confirmed José.
THE CHALLENGE
The COVID-19 Challenge is a series of virtual hackathons in which multidisciplinary teams collaborate to develop innovative solutions that can help tackle the COVID-19 crisis. 
Latin America vs COVID-19 was part of the MIT initiative which brought together more than 1,500 participants from universities around the world. The university is ranked #1 according to the QS World University Rankings 2020.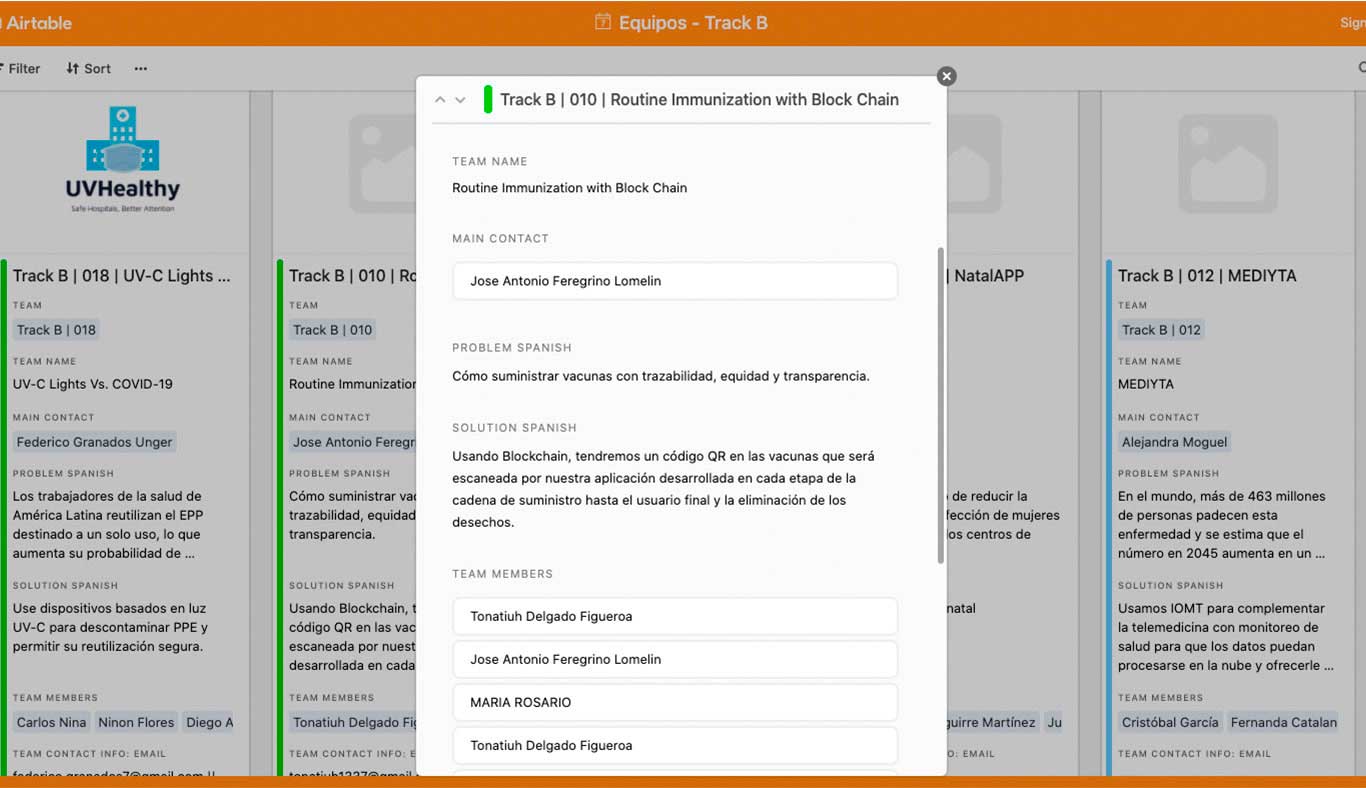 The event took place virtually from June 19 to 21 and consisted of participants working for 48 hours on different proposals providing short-term (3-6 month) solutions that will have significant impact in Latin America.
These innovative proposals would not only provide solutions to issues within healthcare systems, but also help the most vulnerable people, prevent the spread of disinformation, and support the informal economy.
READ MORE NEWS AT CONECTA: 
Seleccionar notas relacionadas automáticamente
1