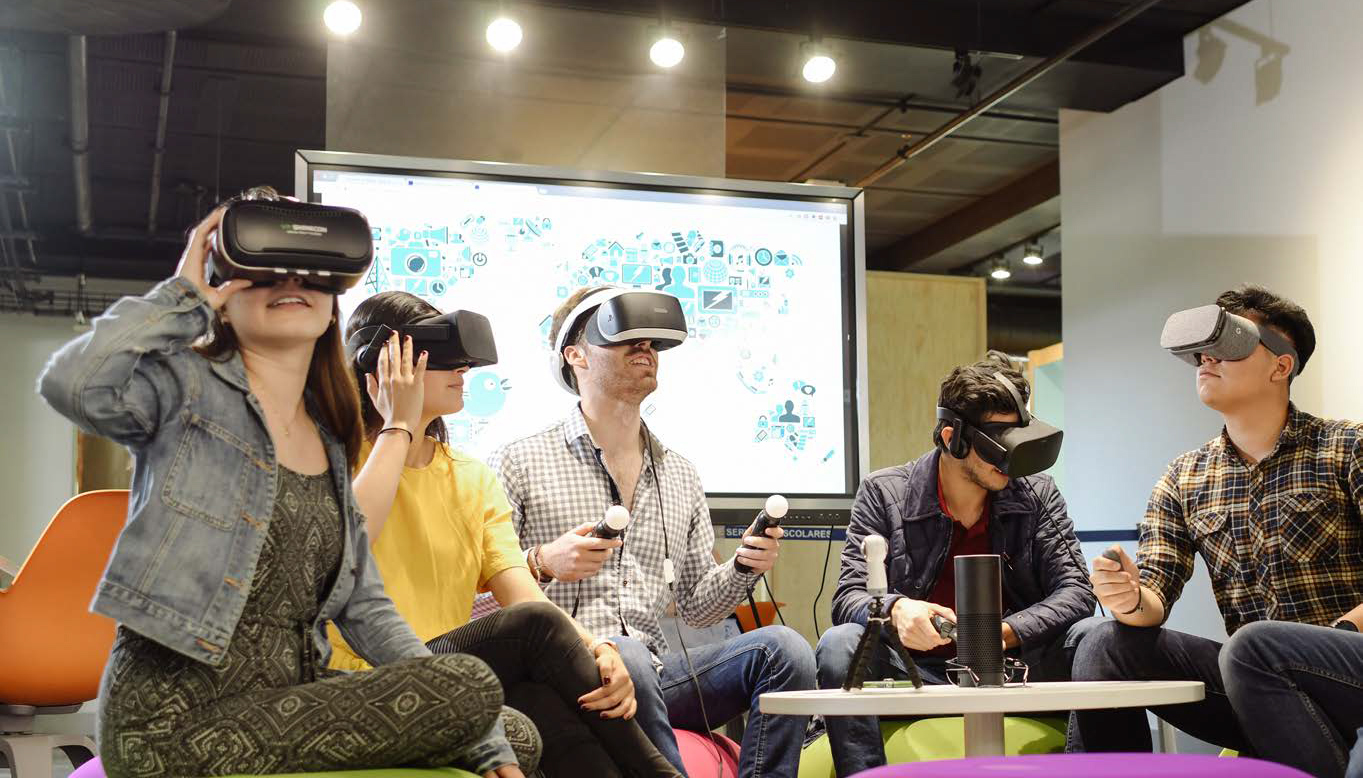 IN HOW, WHEN AND WHERE YOU LEARN
Model Tec21 is designed to allow you to chart your own course and, based on your interests, build an exit profile that will make you unique. Your curriculum will be a formative, dynamic and flexible. Not only will you graduate with a degree and diplomas, but also a range of competencies –developed along the way– aligned with your professional and life plans. Learn more about the stages of the model.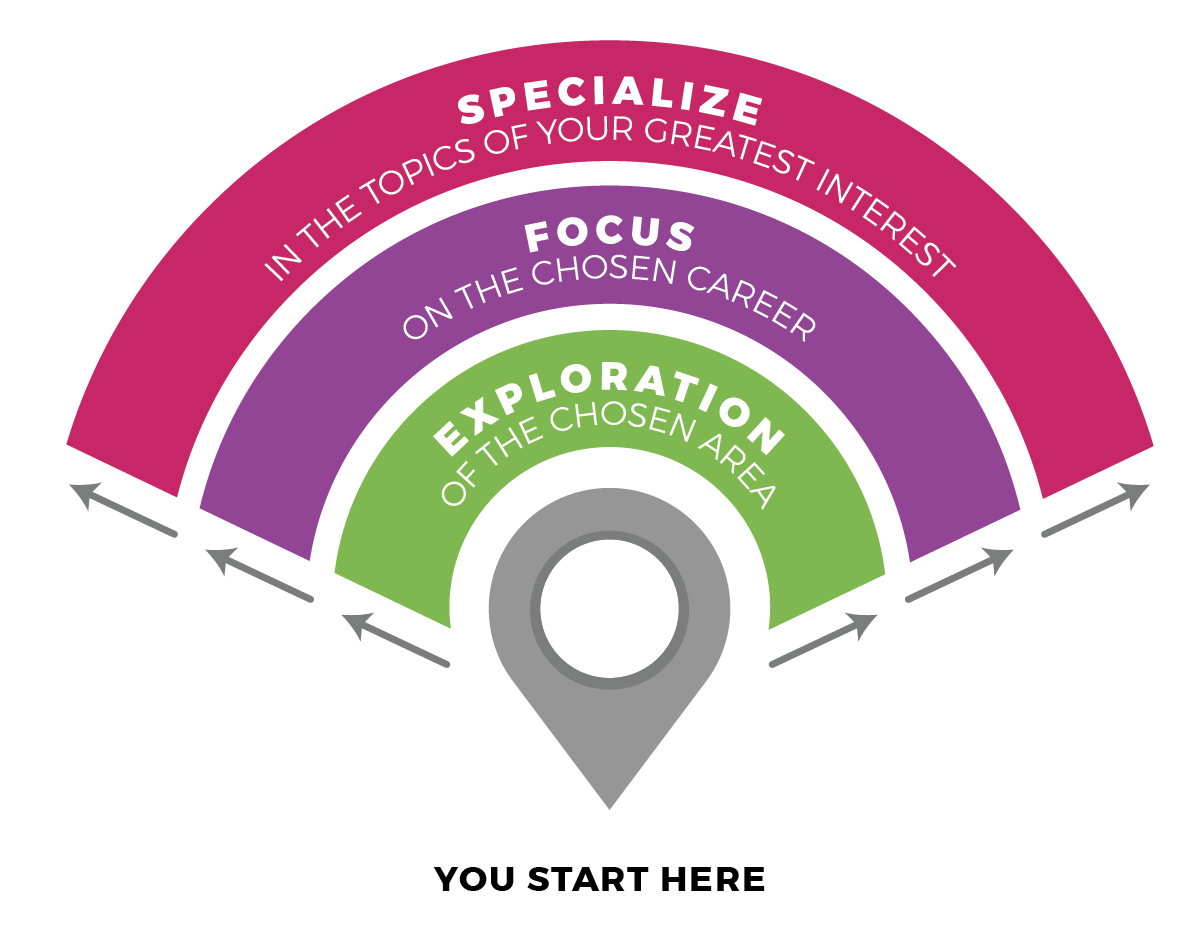 Acquire the foundations of the area, learn about related degree programs and confirm which degree you are going to choose.

 Develop competencies that are specific to your degree through increasingly focused challenges, while broadening your university experience.

 Give your degree program a personal touch, based on your interests, passions and plans.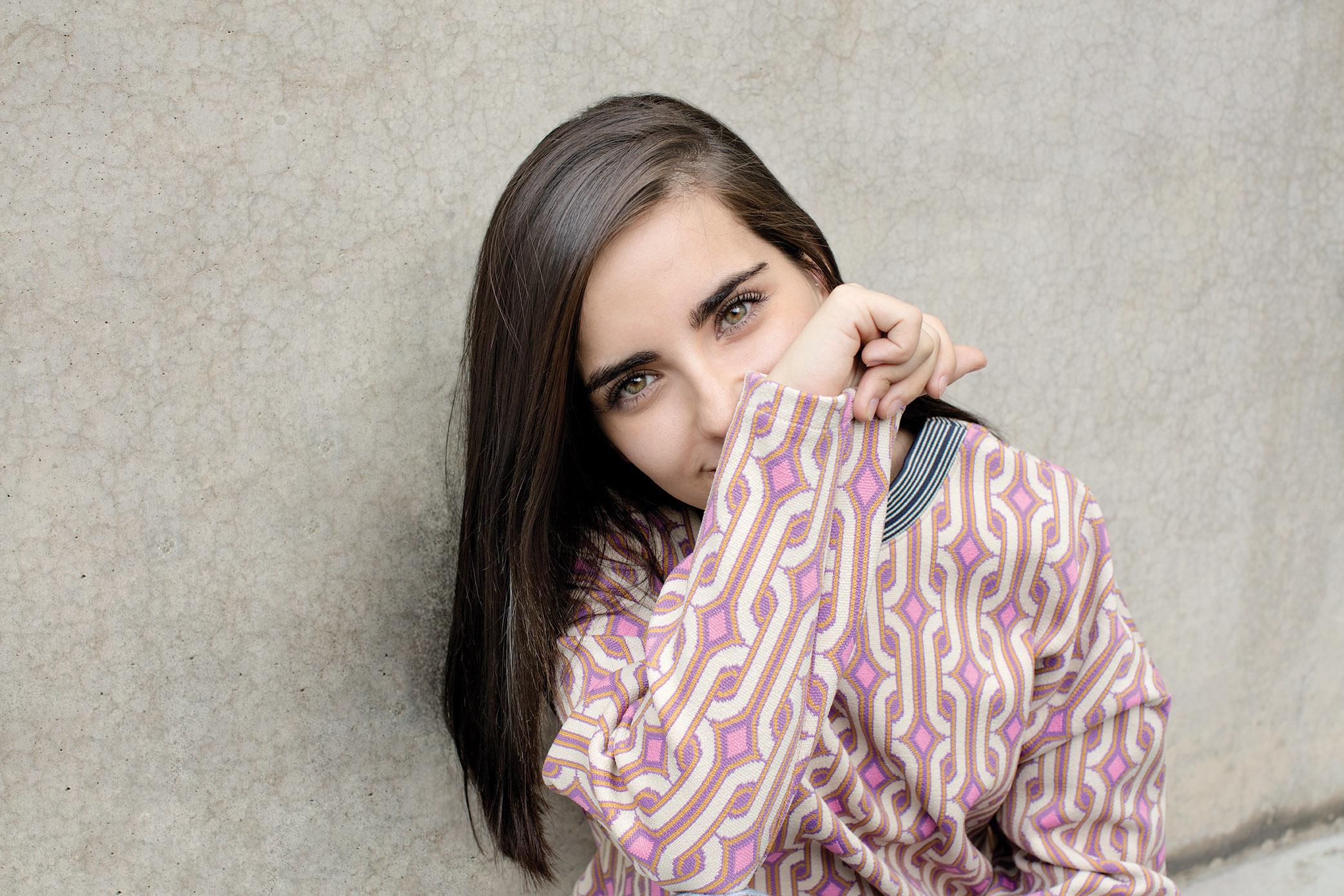 During the first semesters, you will be exploring a field of study to discern and/or confirm your inclination for a particular degree. You will acquire the foundations of this area and experience challenges to consolidate your knowledge.
In this way, depending on your area of interest, you can start by choosing one of the six entrances:
Business
Creative studies
Built environment
Social sciences
Health
Engineering
TO CHOOSE WELL, BE INFORMED
After completing the exploration stage, during the following semesters you will be deepening your knowledge in your chosen degree. The challenges experienced during this period are designed to develop the competencies specific to your degree program.
MAKE YOUR INTERESTS AND TALENTS GO HAND IN HAND
In the last semesters, you will be specializing in the field that is closest to your passions, interests and plans. You can choose a concentration from your degree program or another one: a certificate, a related modality with a clear orientation towards research, entrepreneurship or consulting, among many other options that will make you a unique professional.
EXPERIENCE MORE OF WHAT INSPIRES YOU