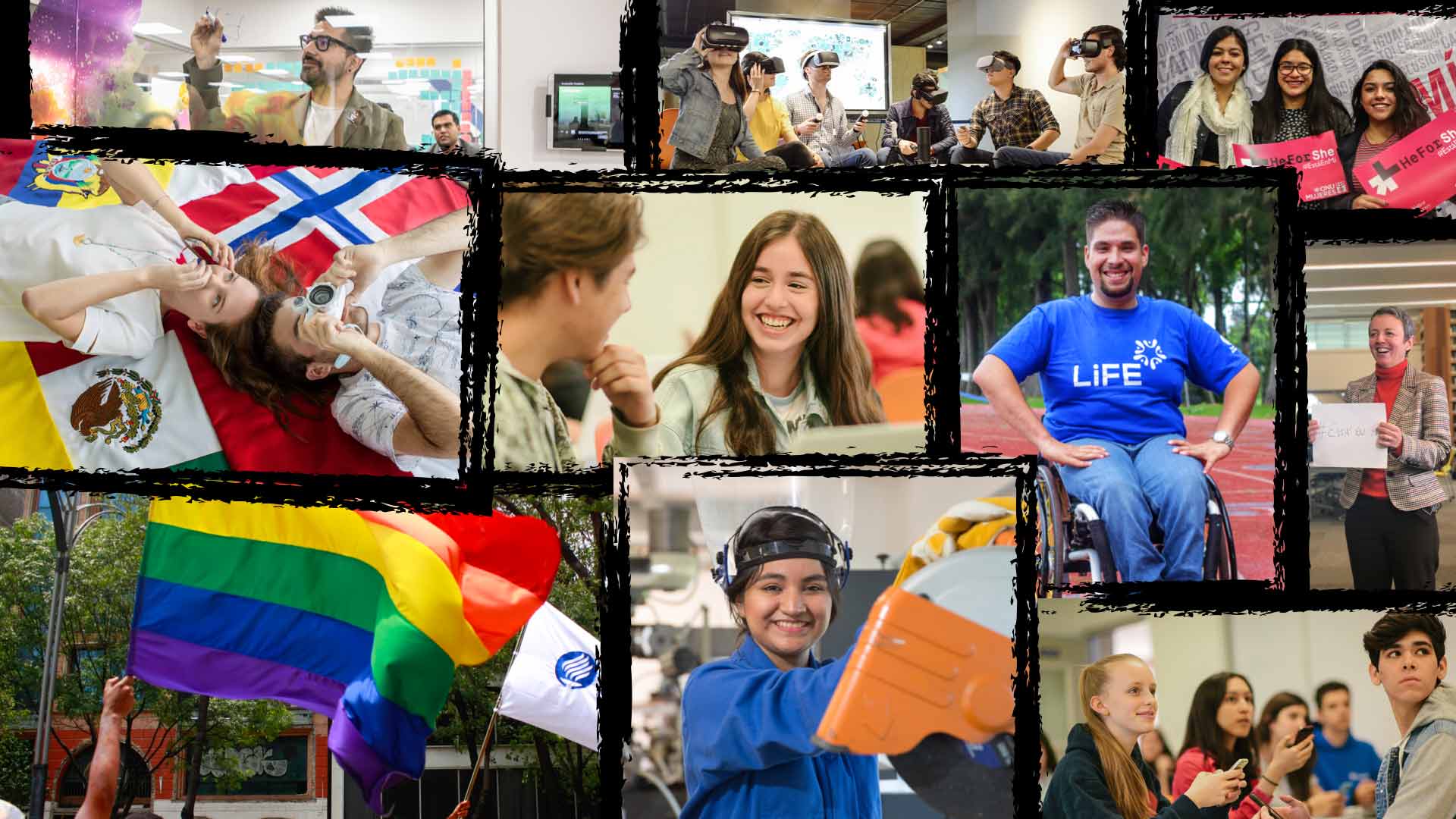 Office of Diversity and Inclusion
Sabemos que la diversidad nos fortalece. A través de ella abordamos, desde distintos puntos de vista, los retos a los que nos enfrentamos como Institución y sociedad, buscando ser agentes de cambio con visión global.
Queremos que todas las personas que son parte de nuestra comunidad se sientan representadas y seguras, y que el Tec de Monterrey sea un espacio donde las contribuciones de todos sean escuchadas y reconocidas.
Diversity and Inclusion Office
The Office of Diversity and Inclusion aims to foster the diversity of the Tecnológico de Monterrey for a dignified inclusion.
All of this, through strategic designs, protocols, contents and guides for the culture of equality and inclusion.
It also encourages the representativeness of diverse groups and identities.
We ensure to guide us, throught our Principle of Equality and Non-Discrimination and our value of Empathy and Inclusion so that all this is put into action. And we achieve that the members of the Tec Community feel included, represented and celebrated in their differences.
Trabajemos por una comunidad que abrace la diversidad en sus eventos, comunicación y lenguaje. Conoce y haz tuyas las guías de:
We are part of RIDES-Mx, a network of universities committed to guaranteeing the right to higher education, inclusion and respect for the human dignity of persons with disabilities.
¡Queremos escucharte!
Nos mantenemos en contacto permanente con la Comunidad Tec, escuchando las distintas voces y sus necesidades.
Contacto para asesoría o denuncias de violencia de género: escuchandote@itesm.mx
Si deseas reportar alguna falta al código de ética o a nuestros valores dirígite a: link Letica / ETHOS  
Síguenos: