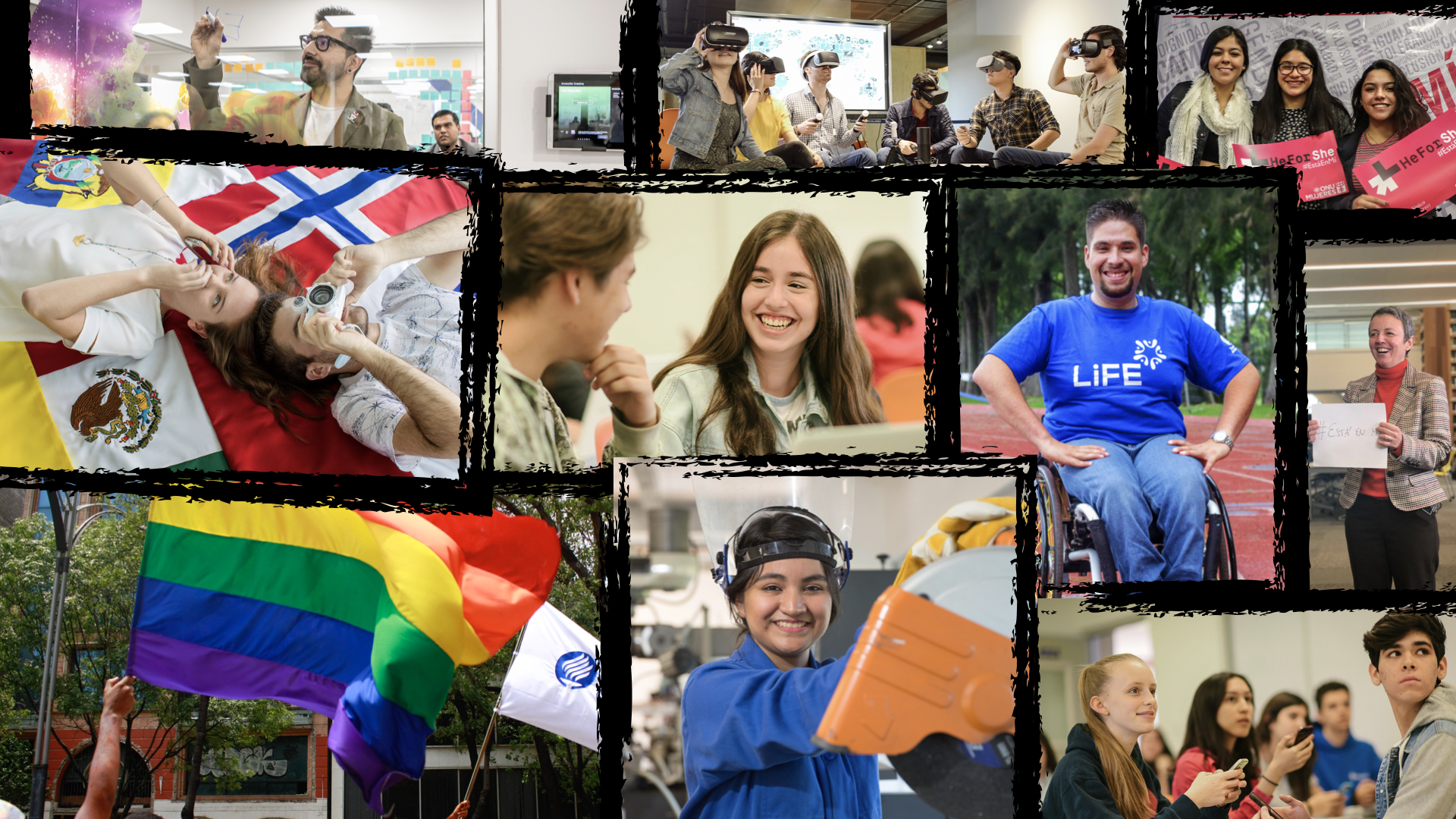 Office of Diversity and Inclusion
We know that diversity makes us stronger. Through diversity, we address, from diverse perspectives, the challenges we face as an Institution and society, seeking to become agents of change with a global vision.
We want each and every member of our community to feel represented and safe, and for Tec de Monterrey to be a space where everybody's contributions will be heard and acknowledged.
Diversity and Inclusion Office
The Office of Diversity and Inclusion aims to foster the diversity of the Tecnológico de Monterrey for a dignified inclusion.
All of this, through strategic designs, protocols, contents and guides for the culture of equality and inclusion.
It also encourages the representativeness of diverse groups and identities.
We ensure to guide us, throught our Principle of Equality and Non-Discrimination and our value of Empathy and Inclusion so that all this is put into action. And we achieve that the members of the Tec Community feel included, represented and celebrated in their differences.
We are part of RIDES-Mx, a network of universities committed to guaranteeing the right to higher education, inclusion and respect for the human dignity of persons with disabilities.
¡Queremos escucharte!
Nos mantenemos en contacto permanente con la Comunidad Tec, escuchando las distintas voces y sus necesidades.
Contacto para asesoría o denuncias de violencia de género: escuchandote@itesm.mx
Si deseas reportar alguna falta al código de ética o a nuestros valores dirígite a: link Letica / ETHOS