Our actions towards contingency
Making way for the new reality

Making way for the new reality
Tec actions before COVID-19
At the Tec de Monterrey we remain aware of the challenges arising from the COVID19 pandemic and have always acted with a priority purpose: to care for the health of our entire community.
In addition, knowing that it would be a major challenge, we suspended the on-site activity with opportunity and prepared in one week, everything needed to ensure the continuity of studies and thus prevent this global crisis from delaying academic progress.
From that moment on, we activated a national strategy to prepare and respond by offering early solutions to these challenges:
We train our entire academic community to offer the courses in the distance mode.
We redesigned the training units to adapt them to this new modality.
We acquired the technology necessary to provide distance learning to more than 32,000 groups taught by more than 8,000 professors across the country.
We provide physical and technological resources to our professors and employees so that they can offer their services from home, avoiding the need to go to the campuses and mitigate the risk.
In a conscious, responsible and solidary way, we decided to keep the job security for our professors and employees; and with this, we also continue the service and attention to the community of students and parents.
In order to maintain the integral formation of our students, we designed a new LIFE platform to offer valuable services at a distance. These activities will continue to be available to all our students through the programs: Cuida tu Mente, Boost Your Skills y LiFE@Home.
In order to offer additional alternatives in the formation of our students, we will continue to organize workshops, seminars and other resources in distance modeling with national and international leaders at no cost. All this can be found in Social Impact Actions.
We carry out pilot tests of classes in classrooms with flexible hybrid technology , which allows us to combine face-to-face and virtuality simultaneously with high academic standards. We expand the offer of virtual courses through the Global Classroom program. We created an offer of academic reinforcement courses, consultancies and MOOCS on study techniques, also optional and at no cost, for first-time students, and those who are in the areas of exploration and focus of the Tec21 model. We will offer our students the opportunity to expand their skills and practical experience skills through optional workshops at no cost . Our recent graduates will have access to Launchpad , a final year practical course offering, as well as a number of resources to support students in their transition to the complex work environment.
As of this current semester, the Hybrid and Remote Tec LiFE Week and TQueremos Week programs are included in the academic program. We generate Unplugged Days , days in which we invite teachers to teach classes asynchronously so that students reduce screen time. We created Wellbeing Day / Wellbeing Pause , in which classes will be suspended to give way to activities that promote mental and emotional health care. We strengthened the LiFE @ Home platform, which includes the Wellbeing Gym among many other resources. Additionally, we have prepared a LiFE outdoor activities program on our campuses that we will scale up nationwide as well as spaces dedicated to study .
At this time, that Vaccines are already beginning to be a reality, we will continue to contribute and collaborate for the benefit of society, for which we have made our logistics capacity for distribution and application available to the authorities, as well as our campuses, campuses and hospitals to support the national vaccination strategy . Likewise, we implemented an application scheme for Saliva PCR tests in some states, which allowed us to strengthen our protocols. This procedure will be extended to the 26 campuses of the country.
Support for our students and their families
Conscious and committed to the economic problems that arise from this crisis, we integrate a set of supports for our students and their families:
1. Additional Services

We identify all additional services that were suspended and make the corresponding reimbursement to our students and their families. For example: student residences, transportation, parking, international programs, etc.

2. Contingency fund

Since the January-June 2020 semester, we announced the creation of a contingency fund to financially support students and their families who faced problems derived from this crisis. So far, more than 20,000 students have been supported with discounts and extensions for the payment of tuition.

3. Agreements with Bank Institutions

We agreed with banks that Tecnológico de Monterrey would pay the interest and thus offer monthly payments with no interest on credit cards.

4. Scholarship and/or financial support

Because more than 50% of our students have some type of scholarship and/or financial support, we cancel the decrease or elimination of these supports, thus guaranteeing to maintain these benefits regardless of averages or non-accredited subjects.

5. No increase in tuition fees

There will be no increase in tuition for August 2020 and January 2021. This decision is made with care for the working conditions of teachers and collaborators and in spite of facing increases in operating costs.

6. We increased the fund for scholarships and financial support

We increased the scholarship and financial support fund for admission or re-entry in August 2020, available to all our students, so that those families at risk of seeing their children's academic continuity affected can obtain support according to their needs. In order to increase the scope of these supports, the academic conditions to be considered as candidates were made more flexible.

7. Debt support

Through the administrative services offices on our campuses, operating remotely, we are serving all families who require debt support in order to continue their studies, making payment agreements or reductions. For more information, please contact:

8. New contingency fund

A temporary support fund was created in addition to the scholarships. These supports are tuition discounts that are granted in addition to scholarships based on the needs of new families and will be applied from the August-December 2021 semester. For more information about this support and the other scholarship programs for new students, please contact the Scholarship area of the campuses or visit: https://tec.mx/es/profesional/becas.
Classroom
keyboard_arrow_down
We are setting up 630 classrooms across the country with the technology and furniture necessary to provide synchronous instruction to a fraction of the students in the classroom and the other at a distance. This is in order to provide the required distance.
Professors
keyboard_arrow_down
Based on the experience in the HyFlex + TEC Model, Tecnológico de Monterrey teachers have prepared to respond to the challenges of the pandemic in teaching, incorporating technology and pedagogical models that allow them to redesign their courses and activities in hybrid formats combining virtuality and presence under schemes that guarantee the health care of our TEC community and generating unique and innovative experiences.
Facilities
keyboard_arrow_down
We have reorganized the campus facilities and services and acquired new technological resources and health products. This includes: sanitary filters, laboratory and computer room adaptation with technology for remote access, to mention a few examples.
Training
keyboard_arrow_down
We began training all the staff and carried out pilot campus tests to ensure the correct execution of the plan in the event of a partial or definitive opening.
Attention modules
keyboard_arrow_down
We designed a scheme of first aid modules for COVID19 that are being installed in all campuses and allow us to extend the attention to our students and the community in case of health situations.
We recognize that these have been difficult and adverse times for all members of our Tec community: students and their families, professors and employees. Current conditions have also tested our abilities. The Tec de Monterrey is a non-profit institution, which depends on other income in addition to tuition to cover its annual cash flow. In other words, tuition income is not sufficient to cover all expenses, including research and investments, even under regular conditions.
This year the deficit in operational flow of the institution was 1.1 million pesos, due to the strong impact of the decrease in income (research funds, donations, executive education programs, return of services, support to families in need, etc.) and the increase in expenses due to the sum of the resources consumed by the extraordinary actions explained above. In normal situations, without problems like the ones we are living today, regular donations from our benefactors (counselors, companies, EXATEC, etc.), activities like the Sorteo Tec and other income generators allow us to solve this deficit, however, this year it was not like that.
Given this situation, we were able to generate savings of 500 million pesos that allowed us to compensate part of the previous deficit, through the cancellation of new hiring and reduction of operational expenses such as travel, maintenance that could not be done due to the pandemic regulations and public services, to mention some examples.
Today, we continue to work on the challenges of the unexpected while generating the resources to do so. We know this is just the beginning, and we must continue to prepare for what follows. For all the above reasons, we believe that maintaining the focus on supporting those who need it most is the viable alternative in this situation because of the following premises:
groups
1. To continue serving families with personalized support according to their needs, since a generalized discount is not sufficient for families who have required much more that the percentage to be discounted.
school
2. Continue to offer value-added actions for academic continuity
such as those described above. Including actions for health care (physical and mental) that a contingency like this, demands.
how_to_reg
3. The institution is maintaining the human talent, physical infrastructure and services of its campuses, to be ready at all times and return to classroom training, as soon as possible.
In other words, it has not changed the operational structure by offering, temporarily, distance education. It is important to take into account that, in the Tec, as it happens in the most prestigious universities in the world, the major expense is concentrated in its faculty, that is, in its professors.
The essence of a university is not its buildings and facilities; its value and prestige are built by its graduates, students and professors, through its academic programs and research. The Tec de Monterrey maintains its prestige and academic excellence through its faculty, regardless of the conditions we face. Our students enrich us with their talent, active participation, energy and enthusiasm even in the most adverse conditions.
We know that in the face of a situation like the one we face today on a global level; we have to continue working to find solutions to unexpected and emerging problems. As an institution, we remain committed to offering these solutions with the highest standards in all aspects. The value we bring to our students will always be our main occupation. Our united and proactive community will make us grow and develop the best conditions in the face of adversity.
The creation of the Contingency Fund to support students and their families in the face of the crisis caused by COVID19, provided the opportunity for those students whose families had financial problems during the January-June 2020, summer 2020 and August-December 2020 semesters to continue their studies.
Since the beginning of the remote activities last March, the support has been continuous over time for all those students who have experienced economic situations complicated by COVID19. The efforts to achieve this have been many, both within the institution and through the support of external benefactors who with their generosity, provided resources for this purpose. We will try to maintain this support throughout the time that this crisis lasts, and with this we will not allow our students to see their dream of finishing their studies at the Tec interrupted.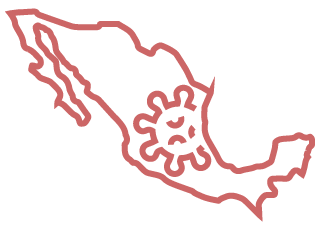 FEBRUARY 27
The first case of COVID-19 is detected in Mexico.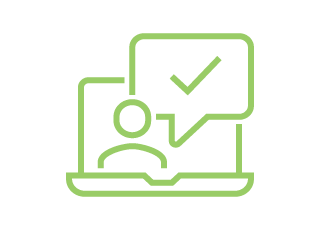 MARCH 12
We declare the suspension of classes at all academic levels to provide academic continuity online from March 23.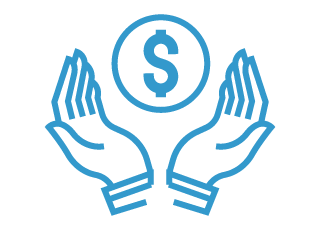 MARCH 23
We established the Student Contingency Fund, with which we granted more than 9,500 supports during the period april - june 2020 for those who had difficulties covering their payment commitments. We also supported 2,100 graduates.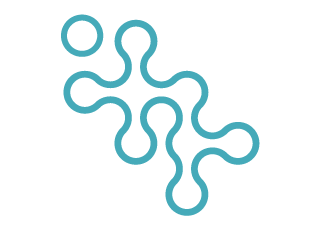 APRIL 1
We communicate that the period of non-presence continuity will be extended with the Flexible and Digital Plus Model.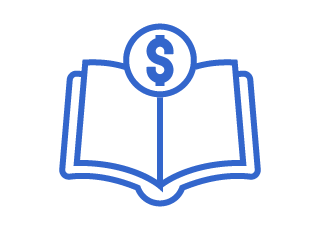 MAY 4
We increased the budget for scholarships and educational credits for August 2020 enrollment, in order to support students who have difficulty starting or continuing their studies.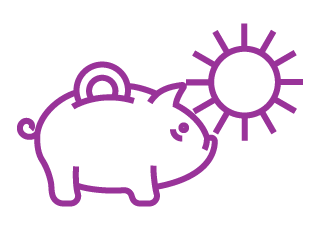 JUNE 1
We opened a Contingency Fund for Professional and Graduate Students for the Summer 2020 period, which benefited over 7,600 students.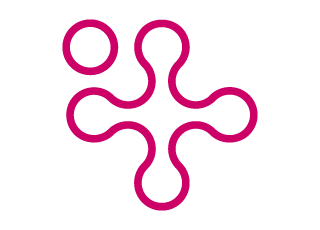 AUGUST 10
We will start classes on the HyFlex+Tec Model.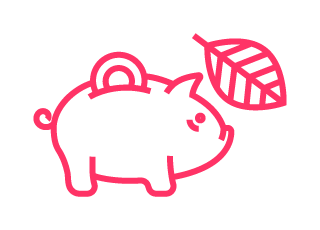 SEPTEMBER 15
We will again activate the Student Contingency Fund for the Aug-Dec 2020 semester with the intention of supporting families of students with financial problems.
Wastewater Monitoring Laboratory´s (MARTEC) Opening
In response to the evolution of the COVID-19 pandemic and always committed its conmmunity´s health and well-being, Tecnológico de Monterrey has created the Wastewater Monitoring Laboratory (MARTEC) with world-class technology to detect the risk of infection of COVID-19 at an early stage.
Official COVID course
Training for companies to manage in a responsible way the transition to the new reality in the work environment.
The TQueremos line 8008139500 provides you with help in the following aspects: medical (24/7), psychological (24/7), nutritional, legal, family economy and veterinary.