Dear student community,
We appreciate your support and collaboration so that the face-to-face activities at Tec and PrepaTec continue to develop responsibly and successfully. Thanks to the fact that more than 95% of the members of Tec community are vaccinated, the next academic period (summer and semester) it will no longer be necessary for you to register your vaccination schedule in order to attend its campus or headquarters.
Keep participating in vaccination days to protect your health.
Leading the way to the new reality

Leading the way to the new reality
Guidelines for conscious return for students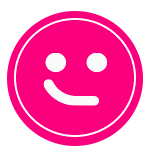 For you, for me, for Tec
The TQueremos line 8008139500 provides you with help in the following aspects: medical (24/7), psychological (24/7), nutritional, legal, family economy and veterinary.