We are excited to hear that throughout this semester, you have shown very positive emotions when returning to campus and to classroom.
Therefore, we share with you the guidelines that will guide the next academic period:
Trimester Graduates: January-April 2022
PrepaTec: January-May 2022
Professional and Semester Graduates: February-June 2022
Find out morekeyboard_arrow_right
Leading the way to the new reality

Leading the way to the new reality
Guidelines for conscious return for students
quickreply 
PDF | Fast guide save_alt
...of Conscious Return of Tec de Monterrey students.
article 
PDF | Complete guide save_alt
The conscious return is the culture that we want to promote among the Tec community...
To attend classes on campus, students who are 18 years of age or older as of October 30, 2021 must register their vaccination in the SAP Fiori APP. Here we tell you step by step how to do sot: Vaccine Registry in SAP Fiori APP.
If you are a minor or if you turned 18 after October 30, 2021 and are fully vaccinated, we invite you to also register your vaccine.
For questions about the registration process, write to TECservices@servicios.tec.mx or send a WhatsApp to 81 1625 5123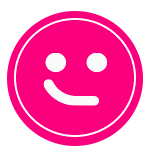 For you, for me, for Tec
The TQueremos line 8008139500 provides you with help in the following aspects: medical (24/7), psychological (24/7), nutritional, legal, family economy and veterinary.